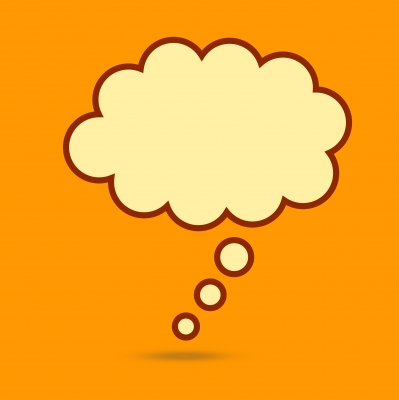 Figuring out what to write about for your next blog post is a major time suck, sometimes. There were DAYS when I couldn't write because my mind was a complete blank. And we know that if you're a freelance writer, the ability to write fast is a game-changer. But what if you're suffering from a bad case of writer's block?
If the cause isn't so serious as to require medical attention, here are four things you can do:
Ask questions
Dole out answers
Read the news
Figure out what's bugging you
Ask questions
When I was a teenager still finding my way in the world, my parents always told me:
"If you don't know how to get to where you're going, ask for directions."
It's an age-old wisdom I instill in my kids as well.
Then, there's the fact that humans are social beings and love to communicate. A lot of people have insightful things to say – as long as you're asking the right questions.
One time, I created a Facebook poll asking about bizarre behaviors in the workplace. I didn't get a lot of answers, which was completely understandable. But I did get a few. An article based on that poll is already in the works.
Dole out answers
Now, reverse the situation. Ask somebody to ask you a question. Or perhaps, look at comment sections of blogs you follow. There's probably a question or two you might be able to address and turn into a full-blown blog post.
This blog post about guest blogging was a reply I wrote to a question brought up by another fellow blogger.
Read the news
Major news sites are a treasure trove of information. Or, if you don't feel like reading something you've already watched a dozen times on TV, head over to your favorite blogs for topics that interest you. At some point in time, a blog post idea will materialize and you'll be back to writing again.
If you'd like to write about freelance writing, you may toy with the following headlines:
10 Things Freelance Writers Can Learn from the FIFA World Cup
How Game of Thrones Can Teach Freelance Writers to Pad Their Savings Accounts
Probably not very original, but you get the idea. 🙂
Also read:
Figure out what's bugging you
We aren't without challenges. And no, we can't possibly have the answers to everything that bugs us. But sometimes, the only way for us to make sense of things is by writing them down.
And then, there's the power of a good story. Tell your story. What's keeping you awake at night? What did you learn today? What is it that you hope to achieve from the things that you do today?
What about you? What do you do when you're running out of blog post ideas?
For more on writer's block:
Image credit: 2nix | FreeDigitalPhotos.net
The following two tabs change content below.
Maricel Rivera is a freelance writer, editor, and marketing specialist. Her freelance writing career spans over ten years, starting out as a fiction writer in the early 2000s. She has already written on topics covering business software and online marketing.
Latest posts by Maricel Rivera (see all)