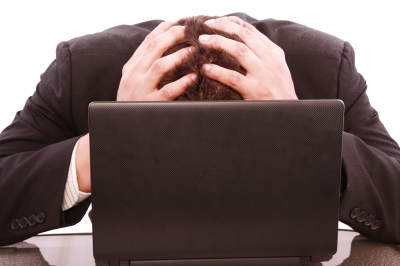 This is going to be a short one. I just want to put it out there that …
Yesterday, Matt Cutts of Google's webspam team categorically declared that guest blogging is spammy and dead.
Okay, so he did write an addendum after the thunderstorm that ensued. Naturally, bona fide guest bloggers went up in arms at the blanket statement.
It seems like most people are getting the spirit of what I was trying to say, but I'll add a bit more context. I'm not trying to throw the baby out with the bath water. There are still many good reasons to do some guest blogging (exposure, branding, increased reach, community, etc.). Those reasons existed way before Google and they'll continue into the future. And there are absolutely some fantastic, high-quality guest bloggers out there. I changed the title of this post to make it more clear that I'm talking about guest blogging for search engine optimization (SEO) purposes.

I'm also not talking about multi-author blogs. High-quality multi-author blogs like Boing Boing have been around since the beginning of the web, and they can be compelling, wonderful, and useful.

I just want to highlight that a bunch of low-quality or spam sites have latched on to "guest blogging" as their link-building strategy, and we see a lot more spammy attempts to do guest blogging. Because of that, I'd recommend skepticism (or at least caution) when someone reaches out and offers you a guest blog article.
So there, if you're not dabbling in the dark arts of search engine manipulation via guest blogging, you can rest easy. Otherwise, it's time to rethink your strategy. This is one of the reasons why I do not so much as relish guest blogging for SEO marketers from the Flintstones era.
Recommended reading:
Tempest in a Guest Blogging Teapot? (Why Matt Cutts Has ZERO Relevance to REAL Guest Bloggers) – Danny Iny, Firepole Marketing
Matt Cutts Declares Guest Blogging "Done" … Are We All Screwed? – Jerrod Morris, Copyblogger
Image credit: David Castillo Dominici | FreeDigitalPhotos.net
The following two tabs change content below.
Maricel Rivera is a freelance writer, editor, and marketing specialist. Her freelance writing career spans over ten years, starting out as a fiction writer in the early 2000s. She has already written on topics covering business software and online marketing.
Latest posts by Maricel Rivera (see all)