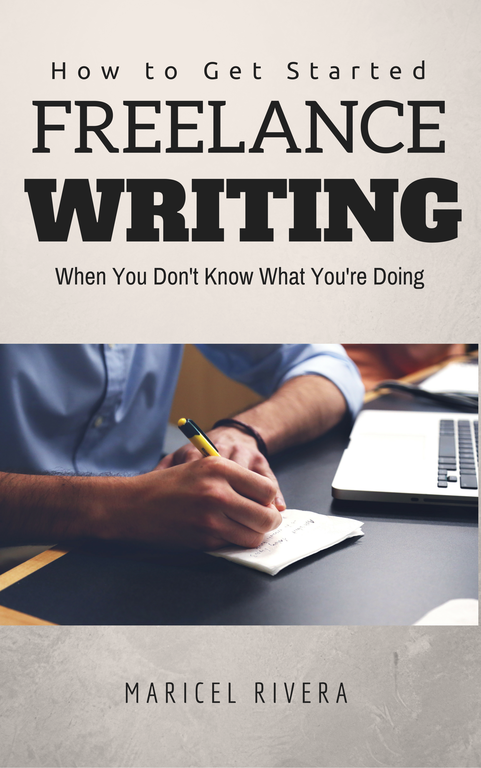 I manage a Facebook page where members are mostly folks aspiring to break into the online freelancing space.
I discovered that, like me when I started, a lot of them have absolutely no idea how to get their foot in the door.
Because of that, I decided to create an ebook detailing how I started freelance writing and the things I learned while getting to where I am now.
Just to be clear, I'm no big-shot freelance writer. All I am is somebody who, through grit, has been able to leave her 9-to-5 behind to work from home.
I've been freelance writing full-time since April 2014, and I can tell you that I've never been happier.
Working from home has afforded me the freedom to choose:
Where to work (yes, I can also work at cafes, hotels, in parks, and more!)
Whom to work with
What to work on
More importantly, I am where my family is. I get to see the kids every day, and I don't have to battle perhaps the worst traffic conditions in the world to get to and from my job site.
How to Get Started Freelance Writing When You Don't Know What You're Doing
In this ebook, you'll discover:
How I started freelance writing armed with just the willingness to learn and a little Google-fu
The lessons I learned writing for peanuts
My experience with oDesk
Why valuing your clients is a surefire ticket to more writing jobs
Why oDesk may not be the platform for you
How to stand out from the rest of the pack
How I transitioned from side hustling to full-time freelancing
The upsides and downsides of working online
How to be productive while working from home
The tools of the trade
Plus links to:
Writer sites to follow
Writing gigs that pay well
Social media for freelance writers
Writer website must-haves
Guest posting
Productivity tips
To obtain a copy of my ebook entitled How to Get Started Freelance Writing When You Don't Know What You're Doing, simply enter your email address and name in the signup form below.
Please know that we value your privacy, so rest assured that your email address will never be distributed or sold to third parties.
For mobile users, ensure you have a PDF reader installed on your device.
After clicking on the Subscribe button, log in to your email account and look for the "Please Confirm Subscription" email I sent to you.
If you don't find it, check your Spam folder. If it's not there, it's likely still on its way. Give the system a few minutes and check again.
The email comes with the subject "Freelance Writing: Please Confirm Subscription." Click on it and you'll find a button that says "Yes, subscribe me to this list." Clicking on the button will take you to another page, the "Subscription Confirmed" page where you'll find the link to the ebook.
When all else fails, email me at careermomonthenet [at] gmail.com, and I'll send you a copy.
*Note: Your subscription is successful only if your name and email address disappear from their corresponding boxes after pressing the Subscribe button.
The following two tabs change content below.
Maricel Rivera is a freelance writer, editor, and marketing specialist. Her freelance writing career spans over ten years, starting out as a fiction writer in the early 2000s. She has already written on topics covering business software and online marketing.
Latest posts by Maricel Rivera (see all)