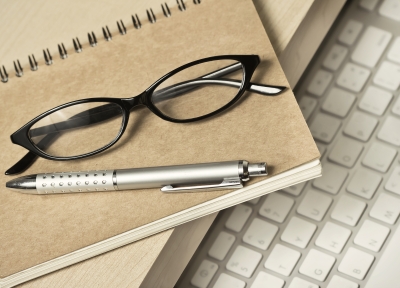 In this era of increasing content fatigue, how can you become, and remain, a timeless influencer?
Here are some of the processes you must love that will get you to your goal:
#1. Love the job 
To be a great content marketer who'll stand through the tests of time, various search engine algorithm changes and viewer jadedness, you have got to, first and foremost, love writing. You must love publishing. You must enjoy making videos, relish curating information and be passionate about sharing this curated information.
You must be fervent in making sure that it is heard and serves a certain, focused market, be it small or great in population.
As long as you genuinely love making content related to your niche, changes in algorithm won't stop you from continuing to make content. And your followers will nevertheless find you, that is if they haven't already memorized the link words that lead to your page's URL.
#2. Love the people
How does content marketing earn? By getting noticed by people. How do you get content marketing out there? By reaching out to people. How does content marketing get spread? By being shared by people. And how does content marketing succeed? By getting people to take action, whether that may be for a cause, or for a profit.
If you don't like people, if you don't love learning about them, from and with them, then it would be pretty hard for you to produce content that will inherently catch their attention.
From Dale Carnegie to Steve Pavlina, to Oprah Winfrey, to all the other personal development influencers onward, a common concept has been repeated: To get people to be interested in you and what you have to say, you have to be interested in them first.
This is also in part why companies like Google and Facebook measure user statistics such as shares, likes, comments and click-through rates. They want to know what users like, what users search for, what users share and comment on. If you want to be part of the pulse, you have to get with the blood flow.
#3. Love to read
If you really don't like to hang out with other people too much all the time, you can read, and read a lot. Although this may not be a perfect substitute for really living and venturing out in the world and interacting with others, reading voraciously can pretty much cut for developing interesting and unique thoughts worth sharing.
When reading, you can remove yourself from the current gestalt and the pressure of conformity around you and develop a pattern, a story, a group of ideas on your own. This uniqueness may serve to pique the interest and perhaps may even spark virality of your content. Be aware though that this method can also be a hit or miss.
The bottom line
With all of the talks about algorithms, content shock, content fatigue and leveraging the latest SEO techniques, the bottom line of all this still is great content. Great writing. Great relate-ability. Great people relations.
No matter how adept you are at optimizing your content, if what the reader finds in your article is bull, or useless, or just cheesy advertising, you won't get the notice you're aiming for. Great content, produced consistently and for the longer term, gets the attention it deserves and the fan base that flowers around it eventually.
Striking the right balance
How did Internet superstars like Michelle Phan, Tommy Ton, Pat Flynn and even the now-ubiquitous Justin Bieber, who knew nothing about content marketing  and advertising at first, hit the big star status? Well, they were enthusiasts in their field, and they continually produced great content.
If you look at the hits on their vlogs or posts in the beginning, there wasn't much. But through continually producing great, well-researched and honestly written content close to their hearts, they found their niche and struck gold, letting users share their content organically.
On the other hand, why would you want to take so much time before you reach the audience that you deserve when there are individuals like KISSMetric's Neil Patel and WritersInCharge's Bamidele Onibalusi who, in only a short span of time, grew their views and followers exponentially?
It's obvious that the trick is to find the balance between the technical and the literary side of the equation.
Conclusion
Finding the right balance between the technical and literary sides is the perfect key to making yourself heard in the increasingly saturated world of content marketing.
But hey, when hit with a headwind, always remember that back in the day, when there was no content marketing, obscure writers and artists like J.D. Salinger, Herman Melville, Vincent Van Gogh, J.K. Rowling, and others all eventually rose to popularity anyway due to simply good work.
Although, if you don't want to wait to be dead or old before you get noticed, then maybe studying some basic web development languages like HTML5, CSS, JavaScript and SEO techniques, doing research on recent trending topics to guide your content's flow – Google Analytics provides free services and a keyword tool – for starters wouldn't hurt.
Image credit: winnond | FreeDigitalPhotos.net
The following two tabs change content below.
Hazel Mae Pan
Hazel
is a full-time researcher and editor for a multinational financial firm. She is also a freelance researcher and writer with more than 10 years of professional and competitive writing experience. Technology, psychology, aesthetics, music, economics and finance are among her professional and literary interests.
Latest posts by Hazel Mae Pan (see all)