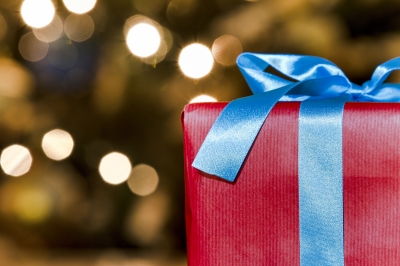 Three years ago, I had a closed-door meeting with my supervisor. She told me that staff promotions were in order and that I, unfortunately, didn't make the cut.
She said that I had been seriously considered given my consistently good performance, but in the interest of equality, they had to pass me up because my attendance record had not been satisfactory.
The disappointment that consumed me was beyond explaining. I got sick, for Pete's sake! What did they expect me to do? Report for work despite my condition?
Calling it quits was an option I seriously mulled over. The job site was miles away from home anyway. But quitting when emotions were running high wasn't such a swell idea. Besides, I had a family to support.
I stayed, vowed to take extra care of my health, especially during critical work days (which were about three weeks in a quarter), and to never give them a reason to cross my name out come the next promotion cycle.
And sure enough, the next time around, I got what I wanted.
Despite that, I realized I wasn't completely happy.
Sure, I got the promotion and the salary adjustment. Sure, I earned the respect of my colleagues. But I was a walking mass of frazzled nerves. I was constantly looking at my scores, at other people's scores, at the announcements on the board, and dreading the possibility of never hearing my name at the next awarding ceremony despite all my best efforts.
And because I wasn't exactly a genius, I had to put in more hours than most to achieve my goals.
Talk about being competitive.
It was this same level of competitiveness that, in time, got me questioning my motives.
Motivation – what drives you? 
There are two types of motivation – internal and external. (Others call them intrinsic and extrinsic.) External are those motivating forces that are outside of you, and they can include accolades, salary increases and other fringe benefits. You can also be motivated to do something because, if you're a student, you don't want your parents mad, among other things.
Internal motivation is something that emanates from within, something that drives you to perform because it's what makes you happy, and gives you a sense of pride and accomplishment.
In my case, I realized I was doing a good job and getting great scores because I want to always be included in my department's list of top performers, which, if you think about it, is not a bad thing.
Then again, when I asked myself this question, the answer I got prompted me to step back and reorganize my thought processes: Will I still go above and beyond the call of duty if there are no more promotions, certificates, gift cheques and salary increases?
What is your time worth?
You may have heard of Robert Kiyosaki, and whether you like him or not (the guy's a controversial one), there's this one line in his Rich Dad Poor Dad book that resonated with me: Never trade time for money.
Being an employee, you can say that is exactly what I'm doing – working a fixed number of hours day after day for a fixed salary amount. But I decided to turn this on its head by trading time for value and, eventually, value for money.
I like my job, that's a given. Not liking what you do and excelling at it is a rare feat, if I must say so. At that time, I was aspiring to become a freelance web writer. Despite the fact English was the mode of instruction in schools, English was my third language and rarely spoke it at home.
To be an effective writer, I had to be comfortable with it as writing medium, which wasn't exactly the case at that point in time.
And with practically zero business acumen, listening to conferences conducted by business honchos from all over the world was a goldmine in terms of knowledge of different industry sectors and the quirks of the English language.
The value I was getting from doing what I was paid to be doing was priceless, which gave me reason to like my job even more. And slowly, without even realizing it, my motivation has shifted from external to internal.
I was learning a lot. But perhaps more importantly, not getting called for awarding ceremonies didn't so much as bother me anymore. As long as I was meeting my personal targets, I was good.
In essence, I was no longer competing with others but with myself.
Call it luck, or divine providence, or whatever, but shortly thereafter, I landed a freelance gig as content writer/guest blogger, which signaled the start of a year-and-a-half-long writing adventure and counting.
What's even more, I got another promotion, and got better at managing my finances so I didn't have to rely on bonuses and other monetary perks for my family's necessary or discretionary spending.
The takeaway 
So why am I telling you all this?
Not to brag, that's for sure. In the overall scheme of things, I'm just getting started. There are a lot of online personalities out there that are a hundred times, even a million times, more successful than I am.
What I'm trying to say is this: Value is something you give away. Then and only then does it come right back to you.  
Whether that be in your online or brick-and-mortar business, your full-time job or your freelancing endeavors, strive to provide value that's far greater than is expected of you. Do yourself a favor by treating anything you do as a learning vehicle, a way to hone the skills that you already possess, an avenue to discover more of you, your strengths and weaknesses.
When you begin to think in terms of value, you begin to realize that money is just a number.
Image credit: thephotoholic | FreeDigitalPhotos.net
The following two tabs change content below.
Maricel Rivera is a freelance writer, editor, and marketing specialist. Her freelance writing career spans over ten years, starting out as a fiction writer in the early 2000s. She has already written on topics covering business software and online marketing.
Latest posts by Maricel Rivera (see all)