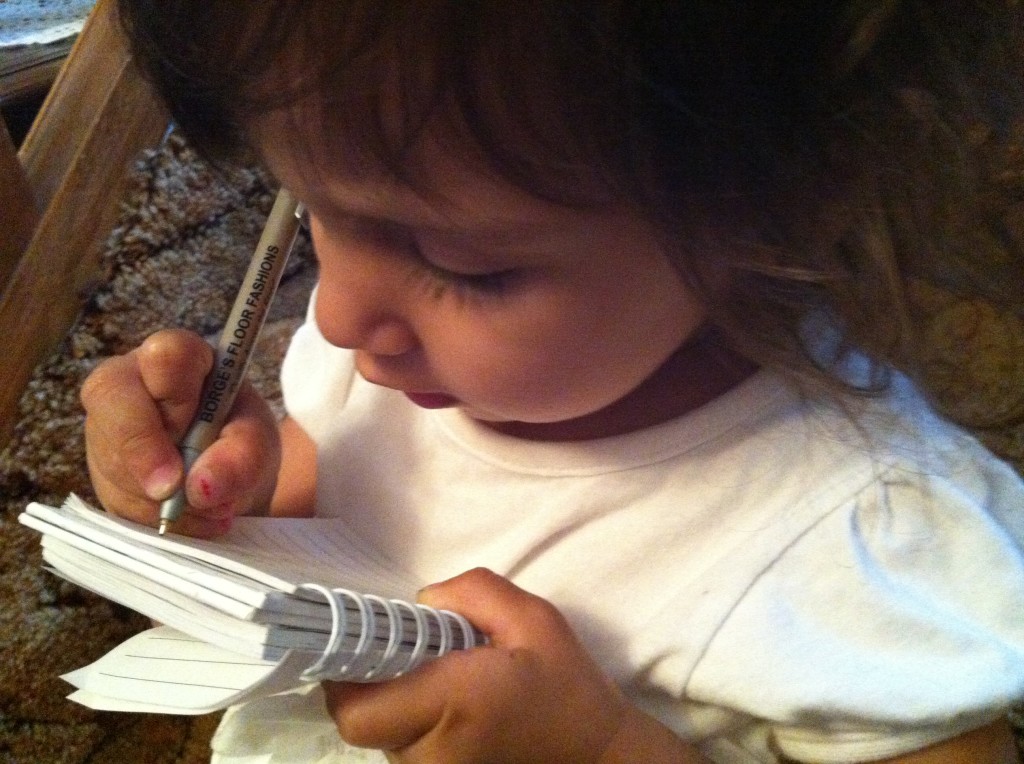 My writing productivity has not been at par with my preset goals lately, and it's been causing a huge strain in my confidence as an effective freelancer.
A feeling that I should be leaving my current, well-paying job to focus full-time on my online writing, marketing and content development freelancing gig, especially since it offers me the option to work at home and hence, be more available for my coming first baby's needs, has been nagging at me quite persistently lately. And failing at self-motivation measures do not bode well for the prospective laying-out of such plans.
A full-time plus freelancing working mom's dilemma
Coming across an article from getentrepreneurial.com has hit really close to home and has given me a lot more to think about lately. The article talked about getting hit by a 2×4 from the universe, when the "gentle nudges" and "taps" are being consistently ignored. The 2×4, in a sense, becomes the "sterner measure" that the universe takes to push this individual forward to whatever goal he/she has been putting on hold due to various excuses and even, valid reasons.
In my case, I believe the impending arrival of my first baby is forcing me to seriously rethink and update my priorities, and to act on my plans way sooner than I had intended.
This caused my brain to nearly implode with tons of ideas, plans, tasks to accomplish, all churning around in a whirlwind of an extreme sense of urgency. And that's how I got caught in the notorious cycle of analysis paralysis.
When well-meaning thoughts and plans for writing productivity end up sabotaging your writing productivity
Well, of course, you can imagine what that kind of mindset did to my work performance. I found it hard to sleep. I would stare at the ceiling or on my task list for hours, having inner debates until I am left with only a few hours of rest.
I was seriously getting more drained and unmotivated, and the nagging thoughts of what best to do and how best to do them when the baby arrives is not helping.
Turning the self-destructive, writing productivity-killing cycle around
Your circumstances may not be exactly similar, but as you see that I have been able to post this article as well as send other contributions to the blogs I follow, it means that I have finally been able to turn this downward spiral of useless anxiety into something constructive, despite my near-neurotic breakdown.
After finally getting sick of getting stuck, here's what I wrote down my to-do list: JUST KEEP WRITING! JUST KEEP WRITING!
But of course, what do you do when you can't seem to write? JUST KEEP WRITING! When you're out of ideas? JUST KEEP WRITING! When you're not feeling up to writing? JUST KEEP WRITING! Here's some more steps to better writing from Copyblogger: KEEP WRITING!
You can't stop, really. I can't stop. I've been writing for years and I still get stuck in a rut. But it can't go on forever. There are lots of complicated advice out there, but really, the simplest thing will work.
My writing productivity checklist
Here's a list I came up with that helped me (and has always helped me) get through my off days:
Just sit down and start typing/penning something, whatever. Don't think about it. Like you don't do mental debates with yourself as to whether or not today you shall brush your teeth. This first step is the most difficult, but once you have actually sat your butt down and have begun letting out your first words, your first sentences, forming your first paragraphs, then you've won half the battle.
Let it all flow out fast, don't think too much, and don't stop. Switch between multiple articles if you have to as one idea springs out and another and another, from one article or subject to the next – keep riding the flow and DON"T EDIT. Not yet.
Read or scan other articles to give you ideas, or keep your mind's word and idea stream flowing, then switch back to writing. Never spend too long on a single reading. Switch back to writing your article once another idea springs out.
Never mind if there's no structure – yet. At first, it might seem like all just random stuff to you, but after a while it will take shape.
Once you feel like you have typed out/jotted down everything you were bursting to say, secure your files, close and walk out. Step out, explore, eat, talk with people, listen to music, read some other articles, read for pleasure, watch some videos, relax. Tune off from work mode for at least 30 minutes to an hour or two. For some projects that are not too in demand, I let them sit for almost a whole day while I read more in-depth articles or other publications relevant to my topic.
Come back after your break and begin editing. What I actually do isn't focus on editing for spelling or punctuation first, but for whole thought organization. I scan through and begin grouping paragraphs and sentences to form a more coherent overall structure. I even manage to add some more points, or delete redundant sentences or paragraphs. Then, I edit for spelling and punctuation.
If the article still seems inadequate, revise and rewrite but keep the thought intact. At this stage, you'll be much calmer in updating your content seeing the initial content you've been able to come up with. It's less demotivating to rewrite a draft that has already been finished than to look at an empty word processor.
Once you're satisfied, give it one final run through to check for spelling and punctuation errors. This is now the time to focus more on polishing. Read aloud to yourself if needed, as this also helps you to notice some errors you otherwise wouldn't when only reading silently.
Let it rest for a few to several minutes once more, an hour if you really must, and if your article is not that urgent. Go do your final break, then reread. After refreshing yourself, you'll find that you've actually finished writing something, and it's not as bad as you first thought when you were starting out with your messy plethora of ideas.
As of finishing this article, I have also drafted two other ones and finishing the rewrite of another one I plan to pass soon. Plus, I have begun outlining two more article ideas I plan to start right afterward. How's that for writing productivity?
I was able to do all this by just getting down, clearing my mind and just typing away. It was an exhilarating mental detoxification, and all of this I've accomplished without resorting to complicated mumbo-jumbo writing advice.
My simple self-motivating mantra is: JUST KEEP WRITING!
How about you, how do you clear out the clutter of your inner panic-stricken critic and self-motivate yourself back to writing productivity?
Image credit: Alec Couros | Flicker
The following two tabs change content below.
Hazel Mae Pan
Hazel
is a full-time researcher and editor for a multinational financial firm. She is also a freelance researcher and writer with more than 10 years of professional and competitive writing experience. Technology, psychology, aesthetics, music, economics and finance are among her professional and literary interests.
Latest posts by Hazel Mae Pan (see all)