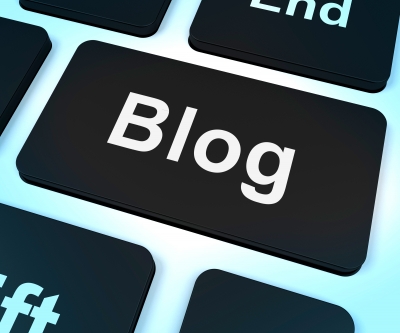 There are various reasons people blog. Some do it to de-stress, sometimes to complain about the things that get on their nerves. Others feel they have something, experts especially, to say on a subject of their choosing.
There are those that, even with the evolution blogging has gone through over the years, still see their blogs as online diaries. And then, there are those that want to be held accountable for the decisions they make in life.
Oh, and let's not forget those that make money off their blogs.
Your blog as a training ground
In August of 2011, I started a blog because, for some reason, I was led to believe that blogging is a money-making machine. It didn't take me long to realize that to turn blogging into a legitimate cash cow, love for writing simply wasn't enough. In short, if I were to blog my way to riches and beyond, I had to know what others knew (SEO, social media, back links, affiliate marketing, the whole nine yards) and some that they didn't.
That should have been enough to get me started packing my bags, retrace my steps, and forget about blogging altogether. Instead, I changed the way I looked at my blog and decided to turn it into a platform that would help me hone my writing skills. The technical aspects of blogging were a little too much for me, anyway – too much because I was too lazy to put in the effort. Well, at least in the beginning.
If you're a freelance writer, that's reason #1 to start a blog – to hone your writing skills. After all, practice makes perfect, right?
Your blog as a marketing tool 
If you take a look at corporate websites, you'll notice that aside from the standard informational stuff about their products and/or services, a lot of them have blogs, too. That is because the marketing landscape has changed a great deal, thanks to social media and other Web 2.0 platforms.
Nowadays, traditional and content marketing go hand in hand.
Armed with the wealth of knowledge I gained through research and experience, a year and a few months after launching my first blog, I started another blog (this blog, that is) with a clearer goal in mind. Sourcing Pen focuses on online freelance writing, with freelance writers and marketers as its target audience.
My first blog didn't have a direction when I launched it, started out as a personal blog and ended up a mixed bag. The blog, I think, was aptly named though, given the many interests of a career mom trying her luck online.
If you're trying to find writing jobs online, naturally, the first thing you need to have is a portfolio. It, therefore, pays to have a blog site to link to every time clients ask for writing samples.
So, yes, reason #2 to start a blog is to showcase your writing style.
Your blog as a networking medium 
No man is an island.
Boring as it may sound, yes, I just said that.
If you are to survive online, whether you like it or not, you need a tribe, a community, a network.
If you haven't already noticed, competition in the virtual world is as fierce as in real life, if not fiercer. The Internet has broken down geographical and time boundaries, allowing for a global marketplace that thrives on creativity and innovation, which means that a lot of writing jobs are available to just about any competent writer, wherever he/she is in the world.
Tough as the competition is, networking with other freelance writers becomes a must, especially if you're still trying to learn the basics, figuring out where the high-paying writing gigs are, polishing your negotiation skills, the list can go on and on.
Establishing relationships with other bloggers in the same niche via sharing their content on social media, visiting their sites and leaving valuable comments are some of the best (but proven) ways to become part of a community, while establishing a presence for yourself as well.
While it isn't always the case, in the online world, what goes around comes around.
So there, reason #3 for freelance writers to start a blog is to become part of an online community.
Conclusion
Freelance writing is a business. It's a must, therefore, that you treat it just like any other business. Nowadays, it has become rule of thumb for a business to have an online presence. Starting a blog takes care of that, plus more.
Image credit: Stuart Miles | FreeDigitalPhotos.net
The following two tabs change content below.
Maricel Rivera is a freelance writer, editor, and marketing specialist. Her freelance writing career spans over ten years, starting out as a fiction writer in the early 2000s. She has already written on topics covering business software and online marketing.
Latest posts by Maricel Rivera (see all)