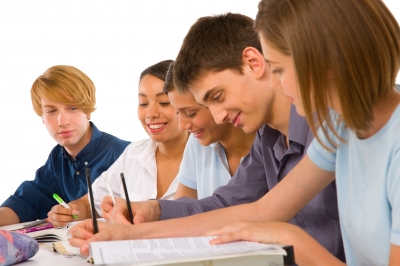 Blogs nowadays are no longer synonymous to nothing but personal online diaries. While there still are blogs that document the author's journeys through life, most of these blogs seek to impart life lessons that resonate with their readers.
And then, there are blogs that are seen in the web as information hubs. Some blogs even get to partner with brands through sponsorships, product reviews and whatnot. I believe it's fair to say that blogs are becoming bigger than other people give them credit for.
The Top 10 Emerging Influential Blogs 2014 Writing Project is a project spearheaded by digital advocate Janette Toral to identify blogs that are making an impact in 2014. This year will be my first to participate, and my top 10 picks are the following:
#1. Dateline Movies
Authored by a 14-year old whose passion for blogging he probably inherited from his blogger mom, Dateline Movies is a blog about, well, movies. Being a mom, I laud this young man's choice of self-expression vehicle that I'm sure will allow him to learn various things about blogging, social media and the Internet – technologies that are part and parcel of the generation he was born in.
#2. Raket Hub
Raket Hub, as its tagline says, is a resource for entrepreneurial tips and tricks, particularly if you intend to survive in the online side hustling world. Being a freelancer myself, I know firsthand how hard it is to get started working online. Without guidance from people who have already gone through the experience, the journey can be a really bumpy one.
#3. The Daily Pedia
The Daily Pedia is a news and lifestyle blog that curates trending videos and stories from around the world. If you want to get acquainted with stuff that people from the world over are sharing with their friends on Facebook and other social networking outlets, head on over to this blog. You even will find yourself agreeing or shaking your head in disbelief at the comments people leave behind.
The blog's title I think pretty much explains it all. The blog hopes to impart nutrition information as shown on merchandise that hit the shelves of our favorite supermarkets.
Self-Made Businessman is a blog about entrepreneurialism. The owner, Dave Schneider, gives solid tips and advice on how to make money online, even publishing a monthly growth report that shares how his business has been doing and what he plans to accomplish next.
#6. Knowing Ropes
Knowing Ropes is a personal blog that covers and tackles various facets of life – relationships, books, places, events, culture, to name a few. The author describes herself as "fond of giving unsolicited advice about everything."
#7. Freelance Blend
Freelance Blend is another blog on being an entrepreneur. A self-confessed geek, the blog owner started the blog because of his freelancing fascination and his hope to learn from successful freelancers by picking their brains, which he shares with his audience via podcasting.
#8. Tweensel Mom
Babies will one day become tweens, and sometimes, living with tweens with no qualms about speaking their minds can be challenging. This blog not only talks about rearing tweens, it also is about WAHMing.
#9. Mommy Bloggers Philippines
While I'm not yet part of this group, Mommy Bloggers Philippines is doing a great job fostering relationships between businesses and mommy bloggers, relationships that eventually result in product reviews, sponsorships, and invites to exclusive events.
#10. JLofied
JLofied is authored by an event planner and singer who also works as a government employee. Her About page says: "I will be your hostess on this adventure through adorable parties." She is also a student on the Certified Blogging and Entrepreneur Program sponsored by Digital Filipino and Ateneo de Manila University. And that's on top of her roles as mom, wife and blogger. Whew, talk about being busy!
This project is in partnership with the following sponsors:
Image credit: Ambro | FreeDigitalPhotos.net
The following two tabs change content below.
Maricel Rivera is a freelance writer, editor, and marketing specialist. Her freelance writing career spans over ten years, starting out as a fiction writer in the early 2000s. She has already written on topics covering business software and online marketing.
Latest posts by Maricel Rivera (see all)