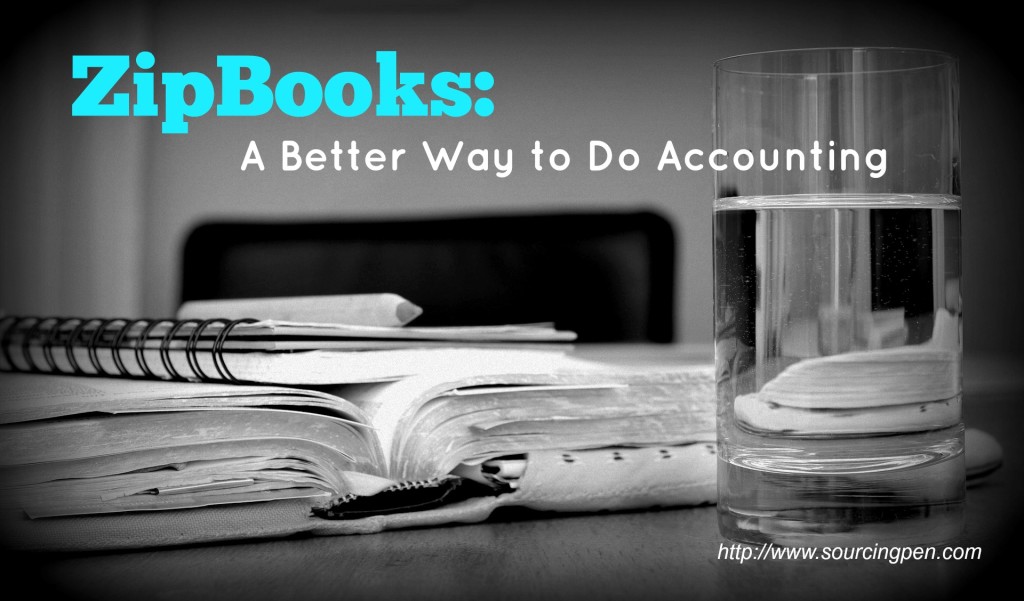 We love free apps here at Sourcing Pen. Recently, we discovered ZipBooks, a free accounting software application.
The guys over at ZipBooks asked if we could feature their product on the site, and as you have probably already guessed, we agreed. We would love to know more about the app, too.
Here's an article from Chris, their marketing creative, explaining what ZipBooks is and the tool's features that we need to know about.
*
As a writer, you know how important it is that you get paid. Sometimes, though, it can be hard to know how to start that income stream.
One important aspect of being paid for your writing is to send out an invoice after you finish a writing project. In order to send out an invoice, online invoicing software is the way to go because it allows you to stay organized and professional.
However, you might be feeling frustrated because of the cost of accounting software. You may not have the initial funds to pay for this software. Luckily, there is free accounting software out there that is intuitive and easy to use.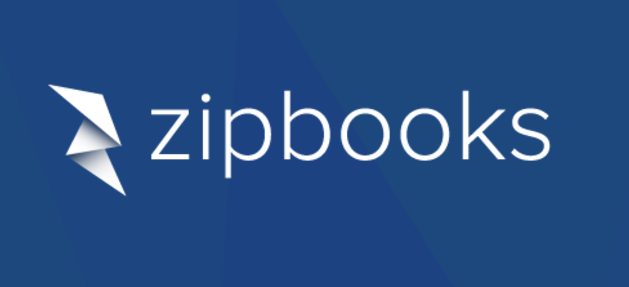 ZipBooks is a new accounting tool that offers its services for free and is a perfect QuickBooks alternative for a writer.
Getting started with ZipBooks
To sign up for ZipBooks, simply enter your email address and choose a password. You can also sign up through Facebook, Google, or LinkedIn.
Sending an invoice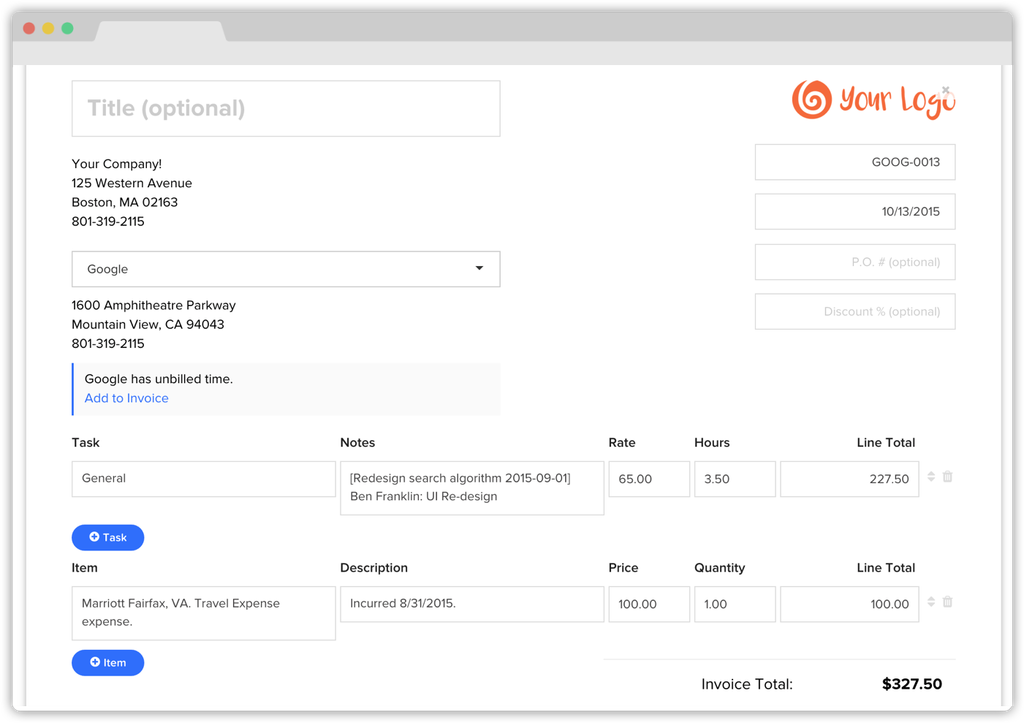 Once logged in, you can send out an invoice in just a few clicks. Create an invoice, create a client inside the invoice view, and add tasks and/or items that you need to bill for.
If you create a customer first and use the time tracker (see below), you can also include project work and tracked time according to the rate that you set when you first created the project. As a QuickBooks for Mac alternative, ZipBooks offers a template that is simple and clean.
Add team members
Are you working with more than one writer? You can add as many team members as you need. Create individual profiles and select permissions based on which functions each team member serves in the company.
For example, allow a partner all-access to your ZipBooks account, while only allowing other team members to manage invoices, manage customer profiles, and track their time.
Create a project
Create a project by naming it, attaching it to a customer, and setting a billing method and hourly rate. You can bill a project at a project, task, or staff rate, or a flat amount. Assign different projects to different team members by checking the box next to their user names.
Track your time
If you need to track your time while you write, ZipBooks has a time tracking feature to do just that. Launch the time tracker, select the project and even the task you will be working on, and make any notes you need.
Start and stop the timer to keep track of time while you work, or add time manually from the "time tracking" tab. Gather unbilled time into invoices you create for clients. You can also use our web browser extension to track your time directly from your browser.
Track expenses
Sync your bank account to add expenses automatically. Add a new expense manually by entering the date, amount, vendor, expense category, and the customer you will later bill. These details, as well as any notes you make, can be gathered into an invoice when you're ready to bill a client.
Create an estimate
If you have an idea of how much a writing project will cost and how much time it will take, you can create a new estimate for your client. Create an estimate just like you would an invoice. It's basically a pre-invoice, so why not keep it in the same easy template?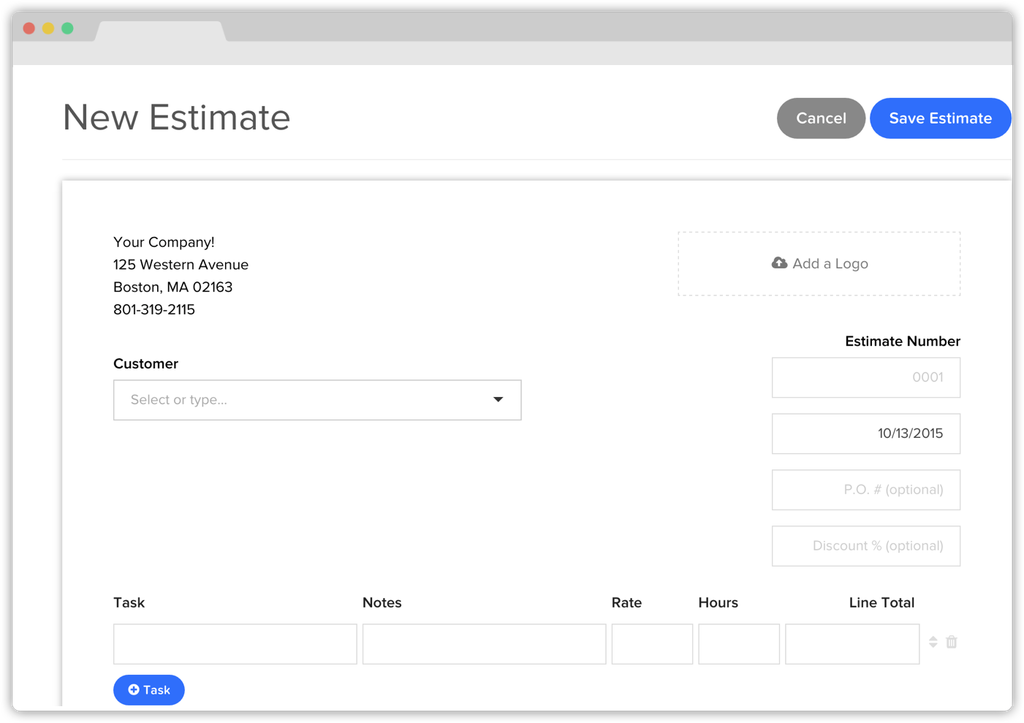 Save as many estimates/ invoices as you like and refer to them or send them to clients as needed.
Create a recurring invoice profile
To create a recurring profile, select the client you wish to invoice, select the projects and tasks to bill them for, the hours you routinely work on those projects, and how often you'd like to invoice them.
You can even set how many times you'd like a recurring invoice sent so you don't accidentally bill them one too many times.
Choose your credit card processing partner
ZipBooks uses Stripe and WePay as payment options. This allows you to set up auto-billing.
When creating a new or recurring invoice, opt to accept credit card payment. Once an invoice is opened, your clients will be able to pay right from their email inboxes.
By using the auto-bill functionality, your clients only have to input their credit card information one time and that same card will be charged with each recurring invoice.
Send a receipt for payment
After receiving a payment, ZipBooks automatically sends out a receipt if the payment is processed by ZipBooks credit card integration to let your client know that you have received their payment. You can also send a receipt if you enter a manual payment.
Access your business anywhere
Access your information from any operating system, using any phone, laptop, or computer. Review your cash flows by reviewing interactive charts and graphs.
You can get to know the ins and outs of what happens to your money just by hopping online and scrolling through one page.
Unlimited access for free
Some companies charge you per client or team member profile, or per recurring invoice profile. ZipBooks allows you 100% free access to all their software features, including unlimited clients, team members, and recurring invoice profiles.
This software will grow with you as it stores as many people and receipts as you need.
Summary
ZipBooks is an accounting platform and invoicing tool built for business owners, not accountants. It offers free, unlimited access to every software feature.
With invoicing, time tracking, project and task management, and the ability to track expenses and quotes, ZipBooks takes care of the essentials.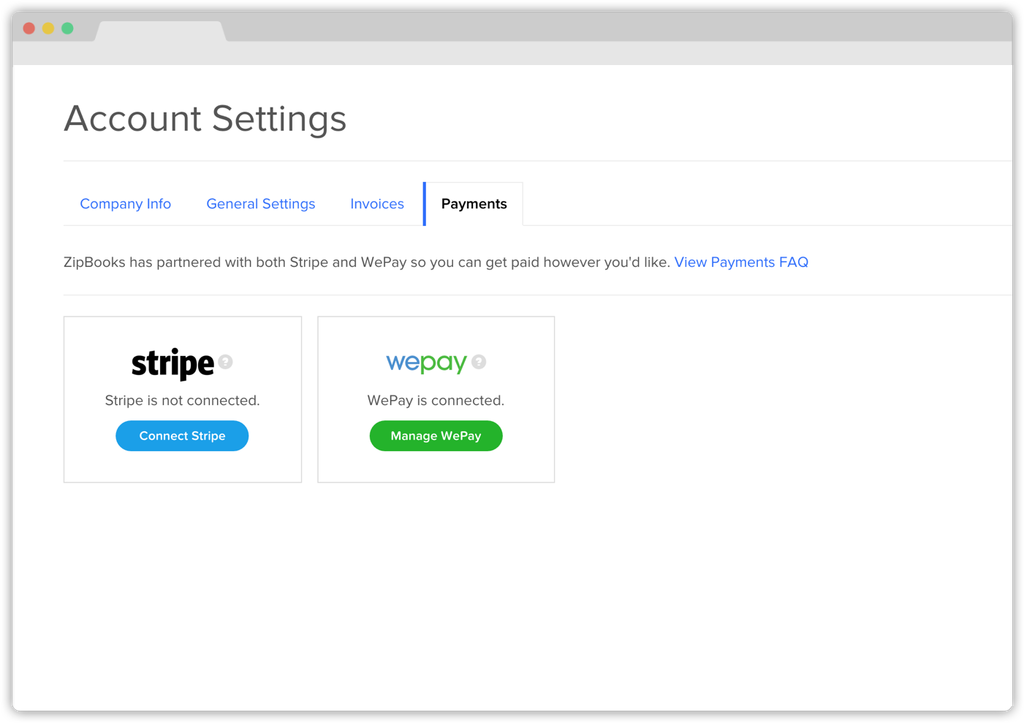 The templates for almost every task in ZipBooks look identical. You can fly through the software and complete an hour's filing in maybe ten minutes, allowing you to spend more of your time writing instead of learning about new software.
ZipBooks is a product that will continue to roll out new features. Stay tuned for upcoming features, which will include bank integration and accounting reports.
You can go here to sign up for ZipBooks. It's free!
Chris Froelich is ZipBooks' creative marketing strategist intern. Find him on LinkedIn.
[Disclosure: Maricel Rivera used to work with the ZipBooks content marketing team.]
The following two tabs change content below.
Maricel Rivera is a freelance writer, editor, and marketing specialist. Her freelance writing career spans over ten years, starting out as a fiction writer in the early 2000s. She has already written on topics covering business software and online marketing.
Latest posts by Maricel Rivera (see all)