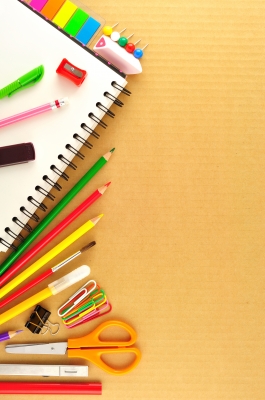 You're probably aware that freelancing is a feast-or-famine cycle. Some days, your work load is up to your eyeballs. Other days, you wonder where you're going to find your next project.
For a few days last week, I found a lot of spare time in my hands, something I welcomed with open arms. Months back, I would have been stressed out. But ever since I adopted the philosophy time management is life management, things have taken quite a turn.
Instead of scouring job boards for writing job ads, I was reading. I even finished a Paulo Coelho masterpiece, which reinforced the irrefutable fact that words are used to express, not to impress. Mr. Coelho didn't have to resort to using big words to say what he had to say.
Instead of drafting cover letters and sending out queries, I was reading quite hungrily. When not reading, I was practicing SPEED writing.
There's a time for everything, so they say.
Last week was a time for sharpening my tools.
Before you continue reading, here's a disclaimer:
I'm not advocating that you stop pitching and looking for clients during your down time. What you do with your down time should coincide with your overall freelancing goals and the state of your finances.

In my case, since my full-time job affords me a steady paycheck, aside from the emergency fund I have stashed away in cases of unforeseen need, I'd say I am pretty flexible.

But because I have a midterm goal of leaving the corporate world and focusing on my online business by the end of 2014, I always welcome the chance to relax, forget about deadlines and just learn what I can learn, and improve on every aspect I can improve upon, especially if it has to do with freelancing.
The lumberjack and his tool
There once were two lumberjacks who found themselves working side by side. Every two hours, the first one would sit at the foot of a tree to take a break. The other continued cutting trees, thinking he was more productive that way. At the end of the first day, the second lumberjack was dismayed to find out that the former felled more trees than he did.
He asked, "How come you produced more than I did despite the fact you took more breaks?"
The second guy answered, "I wasn't really taking breaks. I was sharpening my saw."
The importance of sharpening your tools
The freelancing landscape has changed quite a deal. To stay relevant, you may have to acquire new skills or polish what you already have in your arsenal. This way, you get to the top of your game and stay there for as long as you please. Plus, continuous improvement is one way to keep you motivated, passionate and interested in the things you do.
Here are a few ways to sharpen your freelancing tools:
Learn from the greats.
You may be good at what you do, but there's always something you can improve on. One way to do so is to learn from the masters in your field. Study their work. Read what they have to say. Subscribe to their mailing lists. You may even work with them directly by seeking them out for mentorship programs.
You may also read: 5 Simple Principles for Becoming an Expert
Find time to learn. 
Learning doesn't stop when you leave school. Everyday is an opportunity to learn new things. Whether it's ten minutes a day, every Saturday, or a whole week in a two-month cycle, set aside time to learn. Schedule it and be sure not to miss it.
Learning may include reading blogs, books and magazines. It can also mean implementing some A/B testing strategy, if you're a marketer. 
Find a critic. 
Finding somebody to critique your work is an excellent way to spot your strengths and weaknesses. It's perhaps the best way to see yourself (more so if you see your work as an extension of yourself) through the eyes of other people. Given the fact that we're locked in our own heads, there's natural tendency to think that the world revolves around us.
A person you respect to give you honest feedback can go a long way in improving your work. Just make sure not to get hurt or offended by the negatives, if any.
Work with good people. 
Doing is the best form of learning. That said, you may also choose to do joint projects with people you admire. Collaborate with them, ask them questions. And most importantly, observe and pay careful attention to things that you think allow them to stand out from the rest.
Pay attention.
As educators are likely to say, paying attention – focusing, that is – is a requirement to learning. When you pay attention to something, your retention capabilities kick into gear. As well, you have a better sense of whether you're doing things right or wrong, which, in the long run, helps you come up with better and more efficient ways to accomplish your tasks.
How about you, do you have a system for sharpening your freelancing tools?
Image credit: mrpuen | FreeDigitalPhotos.net
The following two tabs change content below.
Maricel Rivera is a freelance writer, editor, and marketing specialist. Her freelance writing career spans over ten years, starting out as a fiction writer in the early 2000s. She has already written on topics covering business software and online marketing.
Latest posts by Maricel Rivera (see all)