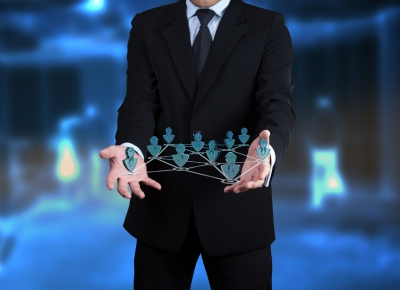 Like an article on The Guardian puts it, unified communications (UC) may sound like another one of those jargon the IT industry loves to throw around. But if you take time to consider the concept, you'll realize that it deserves attention as it can immensely benefit businesses, both big and small.
Nowadays, there are a myriad ways to communicate: phone calls via landline and mobile phones, web conferences, softphones, chat, instant messaging, text messaging, email, fax, among others.
While this is definitely a good thing, using disparate communication tools to address the growing and immediate needs of modern businesses may no longer be a sustainable strategy. And this is where unified communications comes in.
What is unified communications?
As defined by Webopedia, unified communications is "a phrase used to describe any communications system, usually a business system, that encompasses a broad range of technologies and applications that have been designed, sold and supported as a single communications platform or as one entity."
Let's say you manage projects for a web development company, and a client wants revisions – urgently, and on a Sunday night. You set up an impromptu web meeting with your fellow developers. You check your communication software system, and immediately, you find out who among the people you need is currently available and via what medium.
You locate and contact one through his mobile phone at an airport. The other is at home, scouring the Internet for cooking recipes. The other one is at a coffee shop on his laptop, and yet another is on vacation who you are able to reach through his tablet.
In the middle of the teleconference, you notice that one of the kids is having a temper tantrum. Your three-year old wants you to sit with him as he plays with his LEGO blocks.
You want to keep the team conversation going so you ask to be excused as you switch from your home office desktop to your smartphone, where you continue the meeting from the living room while you sit with your child.
The next day at work, you inadvertently leave your phone at home. You want to review a part of the meeting, so you turn on your laptop and load the conversation through email.
This is an example of how a cloud-based unified communications system works. Too good to be true? As long as Internet connection snags don't occur or the UC application itself doesn't act up, the scenario above can happen in real life.
Unified communications – the benefits
There are three important UC features that you can benefit from:
#1. Improved telecommuting capabilities
Telecommuting is made easier because you can reach team members through whatever medium of communication they may be using.
By being able to reach anyone anywhere, at any time and via any platform, you get the benefit of realizing more than five days of travel savings per user annually, which is true for 46% of users, according to a research by Chadwick Martin Bailey for Cisco.
#2. Presence indicator
For 49%of UC client users, reaching someone on their first try actually saved them 20 minutes each. UC applications normally have a presence indicator, much like online/offline status messages on instant messaging apps.
For example, if you can't reach someone through chat, the presence indicator may show the user is reachable via mobile. If you want to find someone who's not replying to instant messages, the UC system will identify which medium the user is currently on, or if he's online at all. No more wasting time placing calls or messages to an offline user.
#3. Unified messaging
In a recent report by Nielsen, on average, American consumers own four different digital devices and spend up to 60 hours a week consuming content from these devices. It's safe to assume then that multiple conversations with the same people exist within these different devices.
Through UC, communications via multiple mediums can be integrated into a single thread.
What are your options?
Below are a few examples of UC applications:
8×8
GoToMeeting
Cisco WebEx
Google Apps
Microsoft Office 365
Bitrix24, while not solely a UC tool, also supports this functionality.
[Disclosure: Maricel Rivera previously held content development and marketing positions for Bitrix24. Her opinion of the product is still intact, though. As a matter of fact, she recommends that you try it. It's free, anyway. Also, she was not compensated for this blog post.]
Image credit: suphakit73 | FreeDigitalPhotos.net
The following two tabs change content below.
Maricel Rivera is a freelance writer, editor, and marketing specialist. Her freelance writing career spans over ten years, starting out as a fiction writer in the early 2000s. She has already written on topics covering business software and online marketing.
Latest posts by Maricel Rivera (see all)