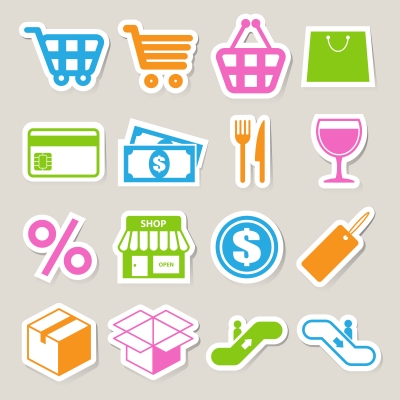 Beauty, as they say, is in the eye of the beholder. Some favor a colorful site. Some may like it clean. Some like it animated, and some prefer it static. No matter the style, your ecommerce site speaks for your business and the type of product or service you offer.
By seriously considering your site's design and the image it projects, you are proactively defining the type of audience to attract, as lead conversion is only possible when you capture the attention of your ideal customers.
Website building and maintenance
To accomplish this, first, you're going to need some tools to help you organize your website-building and maintenance strategy.
#1. GitHub
GitHub is an open-source, online repository for code. If you need advice from other like-minded site developers, owners and managers, this site has a community that supports events like hackathons, meet-ups and conferences. Further, it's a secure place to host your code, have it reviewed and/or managed.
#2. CSS-Tricks
Created by Chris Coyier, CSS-Tricks is like a "gym" for those who want to learn, as its name already suggests, CSS tricks. This knowledge comes in handy if you want your site to look even more attractive. Checking this site out and learning a few nifty tricks won't hurt.
#3. Treehouse
If you want something more comprehensive and are willing to pay for it, learning website-building essentials from Treehouse is a solid option.
If you're a business person looking to understand the technical side of website management but can't spare the time to go back to school and learn web design, quality online lessons from Treehouse are a wise investment.
#4. A List Apart
A List Apart focuses on exploring the standards (or science, if you will) of web content. Following this site helps you hone your web content creation skills.
Design and aesthetics
Second to website functionality and ease of use, design and aesthetics are factors to consider when building a website. Here are some sites to draw style inspiration from when creating your own ecommerce site:
#5. Squarespace
Squarespace's interface strongly reminds you of Apple's design aesthetic: clean, modern, elegant, functional. Nothing too messy or busy to distract you from its main selling point – helping you build websites.
Images are processed into different sizes so they'll look good viewed from any device. With a neat, easy-to-navigate drag-and-drop interface, you don't need to learn too much coding to build a functional, customizable site for your business, sites that can be imported to Blogger, WordPress or Tumblr.
#6. Best Web Gallery
In a nutshell, Best Web Gallery is what its name says it is – a collection of websites curated by Toronto-based web designer and illustrator, Nick La, who initially used the site as a sort of Pinterest board to bookmark some of the most inspirational designs on the web.
Now, it receives submissions from other users, subject to the site's approval, to feature the next "best" in web design.
#7. FWA
FWA, or the Favourite Website Award, is also a submission-based site highlighting websites for awards such as Site of the Day/Month, Mobile of the Day/Month, and the Adobe Cutting Edge Award, among others. It's a great resource for awe-inspiring technical and creative designs for web and mobile.
#8. Design Licks
Started in 2006, Design Licks has since been featuring the most creative and inspiring website designs around the world on a daily basis, either spotting them themselves or receiving submissions from other users.
#9. CSS Winner
CSS Winner showcases and awards the best and most innovative websites they find. Submission is free and open internationally, and once recognized, perks include exposure to CSS Winner's massive worldwide audience.
#10. Awwwards
An award-giving site featuring a gallery of the best website designs, Awwwards aims to foster a community of users showcasing their expertise.  The site's criteria to measure talent are 40% design, 20% creativity, 30% usability and 10% content.
#11. Dribbble
Dribbble considers itself a sort of show-and-tell gallery where graphic designers, typographers, illustrators, web designers, icon artists, logo designers, and other creative types can showcase, promote, and explore theirs or others' talent.
Which other sites do you recommend?
__________
If you need help writing content or editing your articles, contact us today so we can discuss how we may be able to assist you. We've already written hundreds of articles for both online and offline publications.
We also offer ghostwriting services. Some of the pieces we've ghostwritten appear on Yahoo, Huffington Post, and Forbes.com.
__________
Image credit: kanate | FreeDigitalPhotos.net
The following two tabs change content below.
Hazel Mae Pan
Hazel
is a full-time researcher and editor for a multinational financial firm. She is also a freelance researcher and writer with more than 10 years of professional and competitive writing experience. Technology, psychology, aesthetics, music, economics and finance are among her professional and literary interests.
Latest posts by Hazel Mae Pan (see all)