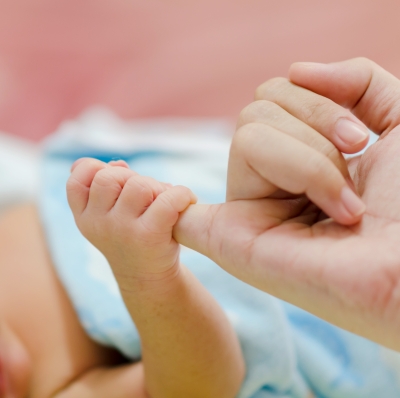 If you're anything like me, you've probably already finished just one article in eight hours and felt bad about it. The fact that it's almost a thousand words long and required a good amount of research is, I believe, not so much the question, especially if you're trying to make a living out of writing.
My self-imposed deadline for today required three articles, and so far, I've finished just one.
Deadlines – yes, deadlines! Sure, they're stressful, but they're great motivators, too. Still, I am not about to compromise quality for quantity. In my book, it's just not worth it.
My leap to WAHMhood
Days earlier, I've tendered my 30-day notice from my well-paying job to be a work-at-home mom. It's a big move, a scary one, as a matter of fact, but it's bound to happen anyway. When 2014 came along, I told myself I'd quit by the end of the year when my financial goals had been reached. But I was tired of the constant traveling and missed my kids so badly that I somehow always heard a voice in my head saying, "There's never a perfect time to quit."
There's never a perfect time to start over again, either, especially if things don't turn out OK.
And then the prom happened. My daughter, the eldest, had to attend the prom a few weeks back and I wasn't there to witness it. I asked myself, "Does it always have to be like this?" That's not even considering the fact my youngest has been a fixture in yearly Math Olympiads for three years now, and for those three years, I was never there to help him with the reviews. Although there was a teacher tasked to it, I knew that my being there would account for something – probably not in the results of the contests but in my son's self-esteem, at least.
I was tired of being a part-time parent, and the kids deserved more of me.
While that had been the case for a good while already, my unable to send my daughter off to the prom was what undid me. Ironically, it was the only time I thought of quitting and the calculator never materialized.
Calculating the risks
In 2013, whenever I thought of quitting, a calculator automatically appeared from out of nowhere. It was essential that I did the math. I may be an emotional one, but I'm a pragmatist as well. I didn't want to quit on a whim to find myself burdened by financial headache afterwards.
Thanks to my frugal ways and shying away from debt, I'm financially cushioned to start this new chapter of my life and make the most of it. If I succeed at it, well and good. If I don't, I can one day rest knowing that I took the chance.
Maybe I'm being selfish
You can argue that I'm doing this for my own selfish reasons. A housemate of mine in Manila grew up with both parents working abroad, and he ended up perfectly fine, probably better than others who had both parents guiding them as they grew up. I won't even attempt to refute that I'm being selfish. What I know is that I'm following what my heart tells me – stay home and be with the kids.
One day, I'll be lying on my deathbed looking back at how I lived my life and thinking of the things I did and didn't. I don't want to end up regretting working too hard and being away too often that I didn't have enough time for the people who matter the world to me.
Final word
I've just given away my rights to a regular paycheck and an excellent health and insurance plan. For the days and months to come, I may have to berate myself regularly for not beating my deadlines, but I've just taken the big leap towards making my dream of an independent lifestyle happen.
And yes, I need all the luck I can get.
Image credit: Ohmega 1982 | FreeDigitalPhotos.net
The following two tabs change content below.
Maricel Rivera is a freelance writer, editor, and marketing specialist. Her freelance writing career spans over ten years, starting out as a fiction writer in the early 2000s. She has already written on topics covering business software and online marketing.
Latest posts by Maricel Rivera (see all)