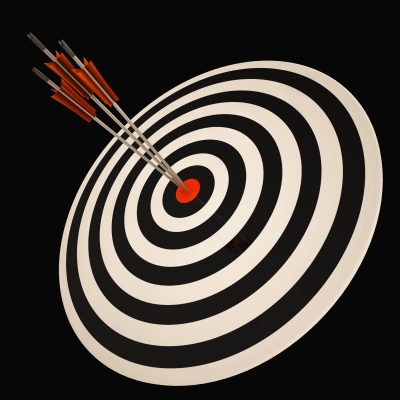 Yes, I just said that.
Now, what about those apps that developers develop to amp up a person's or business' productivity metrics? What about those gazillions of articles passed on through social media and what-have-you from the "thought leaders" of the industry extolling this so-called virtue?
Efficiency clinches most, if not all, deals, right? I used to say that. A lot. Did that just turn out to be overrated, too?
My two cents says efficiency is overrated, especially since every single productivity application out there focuses on efficiency as a selling point. There's no harm in that, really. Every self-respecting individual I happen to know wants to be efficient in every which way he/she can. The missing link, however, lies not in the symptom (the achievement of less when more is warranted) but rather in the root cause.
Efficiency loopholes – what lies within
According to a LinkedIn article, time shortage is really not the reason for most professionals' woes. Shortage of mental "bandwidth" is – in layman's lingo, the ability to focus on a task (emphasis on singular) at any given time. This, needless to say, shoves multitasking to the farther end of the totem pole, which goes to show that whatever the case may be, quality always – yes, always – trumps quantity.
If you think about it, nothing can be done about time. It was, is and will remain 24 hours a day, 7 days a week, and 365 days a year, unless it's a leap year. But what can make a whole world of difference is our mental orientation whenever we make use of our time.
Efficiency and the Internet
The Internet is probably the coolest invention since the bubble gum, or instant noodles, or Atari, or telephones … or whatever else you think is cool before the inception of the WWW.
Information is at the tip of anyone's fingertips. Gone are the days when research meant scouring the shelves of a library for days on end for reference materials. Today, research means typing up keywords and you're ready to sift through the noise to focus on what matters to you.
Let me say that again: Sift through the noise to focus on what matters.
If you're like me (with kids, a full-time job and some side projects to boot), you know all too well that the Internet is a noisy little thing. And if there ever is a search for the ultimate productivity killer, Facebook blows the socks off everyone within a fifty-mile radius – in my opinion, at least. Noisy as it is, to get the most out of it, you have to have your mental noise filters at the ready when they're needed.
Of course, that's not saying Facebook per se is unhealthy, but that's a topic for another day. What I'm saying is that any tool cannot be effective without the proper mindset.
Time isn't the problem
I used to think that time was my problem.
But when I finally summoned the courage to analyze my time-spending habits, it turned out I was actually wasting it away on activities that didn't add any value, like checking my inbox while in the middle of writing an article just because I had the sudden urge to do so, watching my Facebook feed every now and then, watching celebrity gossip on TV beyond my designated break minutes, among so many others.
These non-value-adding activities mar my ability to concentrate on tasks at hand, leaving me with less (or nothing, most days) accomplished at the end of the day.
Conclusion
In this noisy, overloaded world we live in, efficiency is important to achieve our goals. Efficiency, however, is not just about software. Software can help a great deal, but the real deal lies within each one of us, something that we all can cultivate, nurture and master – focus.
Image credit: Stuart Miles | FreeDigitalPhotos.net
The following two tabs change content below.
Maricel Rivera is a freelance writer, editor, and marketing specialist. Her freelance writing career spans over ten years, starting out as a fiction writer in the early 2000s. She has already written on topics covering business software and online marketing.
Latest posts by Maricel Rivera (see all)