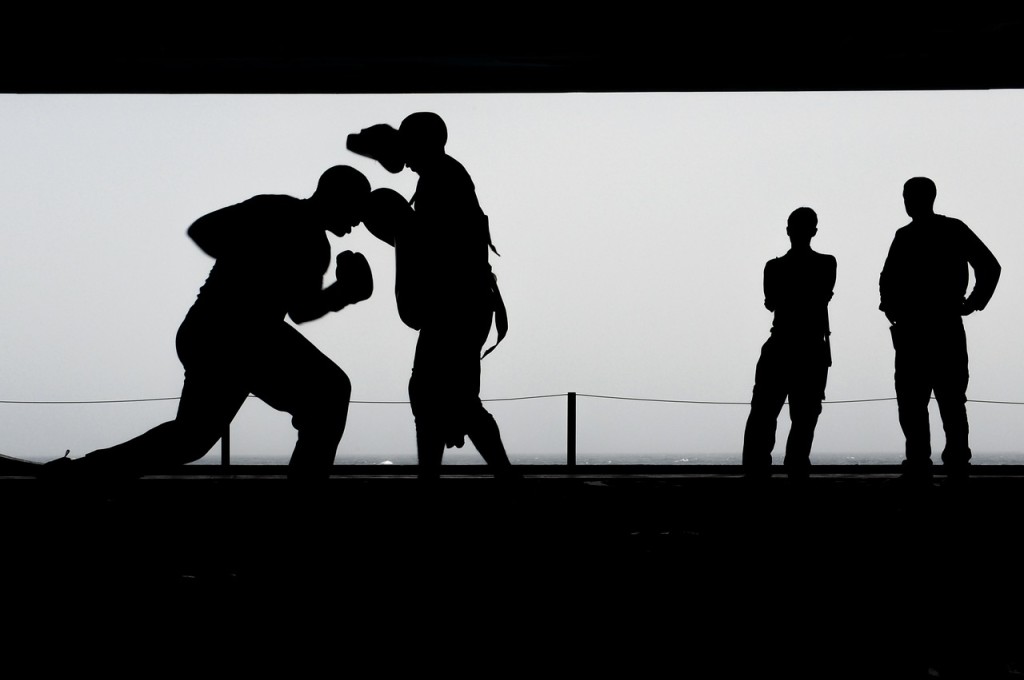 Much has been said about the "fight of the century."
I'm talking about the match between undefeated American boxing champion Floyd Mayweather Jr. (48-0) and the Philippines' Manny Pacquiao (57-6-2), also known as the Pacman, that happened at the MGM Grand in Las Vegas on May 2, 2015.
Mayweather won the fight via a unanimous decision.
The bout was heavily promoted as the fight that will revive sports fans' dwindling interest in boxing, a fight expected to be in the same league as Ali-Frazier III, dubbed as the "Thrilla in Manila."
Unfortunately, the Mayweather-Pacquiao bout didn't live up to the hype.
Those who saw it weren't thrilled.
Sports journalists called it a complete waste of time. Fans declared it a snoozefest, a game of tag, a marathon in the ring, the final nail in the sport's coffin. And in the words of former boxing champion Mike Tyson, "We waited five years for that."
It was "overpromise and underdeliver" personified.
What made it all the more controversial was the post-fight revelation that Pacquiao stepped into the ring with a shoulder injury, which led to five class action lawsuits against the boxer and his team just a few days later.
As of this writing, social media is still buzzing where the fight and its after-the-fact horrors are concerned.
And as more events unfold in the coming days and months, debates and discussions can only further intensify. Events fans and experts alike will be tuning in to include:
how the lawsuits against Pacquiao will pan out
the Nevada State Athletic Commission's move versus Pacquiao's failure to disclose his injury pre-fight
Pacquiao's surgery
Mayweather being slapped with a $20 million defamation lawsuit by one of his ex-girlfriends
Mayweather-Pacquiao rematch
The way things are going, it seems the real battle is just beginning.
So what can be learned from this event? I surmise there are a lot, but here are five:
Hype marketing backfires. 
If you must excessively promote something, make sure you can deliver, or be prepared to earn the ire of the people who hand you their hard-earned money.
The fight was the richest the boxing world has ever seen, but because of the way it turned out – Mayweather sticking to his defensive game plan which included running and clinching and Pacquiao, while the aggressor in the fight, unable to deliver the same volume of punches as his previous fights because of his hurting shoulder – the collective disappointment was palpable.
Bottom line, hype marketing can come back to bite you where it hurts the most. Even in areas that do not involve knocking the daylights out of each other, people prefer substance over sizzle.
Mistakes can be costly. 
Before the fight, the Nevada State Athletic Commission (NSAC) denied Pacquiao's request for an anti-inflammatory shot to his shoulder with a torn rotator cuff, an injury his camp said he sustained during training.
According to Pacquiao, he was unable to make much use of his right hand. However, the NSAC was firm in saying that Pacquiao failed to divulge his injury to the Commission via the pre-fight questionnaire, hence, their refusal. There were protocols to be followed, after all.
His manager, Michael Koncz, shouldered the blame for what he said was an "inadvertent mistake." By his own admission, he, not Manny, filled out the form. Now, aside from the lawsuits, Pacquiao is in danger of being fined or suspended from boxing.
But perhaps worse than that is the bad reputation he's now garnering, with fans and non-fans branding him a cheat and a sore loser.
Winning isn't everything. 
Boxing fans who claim to understand and appreciate the so-called sweet science involved in boxing insist that boxing is "hitting and not getting hit," which fit Mayweather's boxing style to a T. Mayweather found a flaw in the matrix, as some would have it.
Flaw or no flaw, with no loss under his belt after 48 fights, it's safe to say he had the rules of the game internalized, no matter how boring a lot of fight fans think his style is.
Mayweather came to the fight to win and protect his no-loss card (not to mention the big pay), and he did exactly just that. Pacquiao, on the other hand, stepped into that ring to demolish Mayweather's ego and give the fight fans a spectacle they'd be talking about for years to come.
We all know what happened there.
And the post-fight revelation that came next.
But one thing's certain: This fight will be remembered for many years to come.
"Mayweather always finds a way to win," said Ricky Hatton, one of the only five fighters both Mayweather and Pacquiao fought in the ring.
The cliché about how playing the game matters more than winning comes to mind.
Mayweather is a savvy marketer. 
Mayweather created for himself a villainous persona with the "Money" moniker. The flashy display of his wealth on social media didn't endear him to fans, either. Even his trash-talking of opponents to sell a fight compounded his notoriety. And then, there were his arrests on domestic violence charges.
For all the backlash social media threw at him, he never seemed to really care.
He called himself "TBE" or "The Best Ever," even declaring himself better than Muhammad Ali and Sugar Ray Robinson. In short, he turned the world against himself, and many people watched his fights to see him beaten and bruised.
No doubt a brilliant marketing strategy, with Forbes listing him as 2014's #1 highest-paid athlete.
For this fight, however, he was uncharacteristically silent, and people were left to wonder if he would show up on fight night – Freddie Roach, Pacquiao's trainer, the most vocal of them all.
And Mayweather's response? The fight was selling itself; he didn't need to speak ill of anybody to promote it.
Team Pacquiao tried playing the blame game. Now, the joke's on them.
Alex Ariza, Pacquiao's former conditioning coach who is now in Mayweather's camp, was quoted in the media as saying, "Tonight, I just saw a Manny that was fighting by himself."
(Mr. Ariza seems to harbor ill feelings towards Freddie Roach and Bob Arum, Pacquiao's promoter.)
Were it not for the revelation post-fight, you'd think that Pacquiao was simply outboxed and outsmarted.
But eventually knowing that he fought injured and that his team allowed him to fight in his condition, plus Koncz making that terrible "mistake" on the questionnaire, it's not surprising why fans doubt the competence and integrity of the Pacquiao team.
Were they for Manny?
Or for the money?
Then again, in their defense, some things they simply couldn't control. Pacquiao's unfortunate and ill-timed injury was something they never wished upon their prized fighter. Postponing the fight would have some pretty hefty repercussions – financially, at least. Sticking to a game plan was out of the question with their fighter not at his level best.
But however way you look at it, the team committed a blunder sports fans won't soon forget. They tried to rationalize a performance uncharacteristic of their fighter, and they earned the ire of both the Commission and the fans.
Final word
Rescheduling the fight might have given everyone a lesser paycheck, but it would have probably granted what pundits say is a dying sport a fighting chance.
But after all is said and done, one can't help but respect Pacquiao's courage to engage even with a missing vital tool in his arsenal and marvel at Mayweather's mastery of a sport that, unfortunately, can't make up for his infamy outside the ring.
__________
If you need help writing content or editing your articles, contact us today so we can discuss how we may be able to assist you. We've already written hundreds of articles for both online and offline publications.
We also offer ghostwriting services. Some of the pieces we've ghostwritten appear on Yahoo, Huffington Post, and Forbes.com.
The following two tabs change content below.
Maricel Rivera is a freelance writer, editor, and marketing specialist. Her freelance writing career spans over ten years, starting out as a fiction writer in the early 2000s. She has already written on topics covering business software and online marketing.
Latest posts by Maricel Rivera (see all)