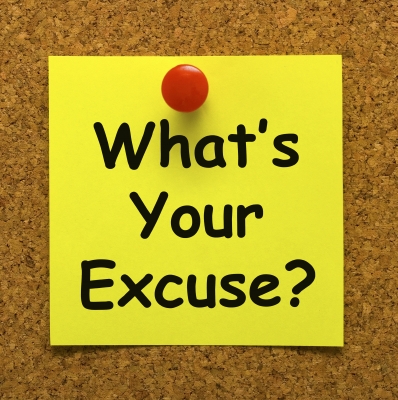 Many thanks for completing these sample articles. We appreciate that they take time to research and write.

I'm very sorry to inform you that we won't be able to offer you a position at this time, as your articles did not meet our tone of voice requirements. Although your research was absolutely fantastic, in so much of what we do, the correct tone is absolutely vital. So though we're in no doubt that you're a brilliant writer, we feel that your skills would be put to better use elsewhere.

We wish you all the best for your future career.
That was one nasty facepalm moment, but it was the wake-up call I needed.
Months back, how far back I can no longer recall, I sent out an application to a content writing agency. From out of the blue, last week, when I've totally forgotten about it, I got a response from one of their representatives. I was asked to write articles based on the writing briefs accompanying the email.
Because I was feeling like a superstar – a procrastination superstar, mind you – I worked on the articles on the day they were due.
I know I could have done better – if only I had more time to do further research, make edits and re-edits, and polish the overall writing style. But now that I've already quit my very demanding job, I know full well, like the name I was born with, that time wasn't the real problem.
If anything, knowing that I had a lot of time had been my downfall. I could have asked for an extension, which they were willing to provide, but I didn't. Instead, I submitted two articles I was only partly satisfied with, heeding that teeny-weeny voice inside my head that kept saying, "You have to make them realize you're capable of submitting projects on time."
Ha!
The problem with too much time
Here's a conversation between Richard Castle and Kate Beckett, the stars of Castle, an American crime drama television series.
Castle: What if you could stay the same way you are now for the next ten years?

Beckett: I don't want to stay the same.

Castle: How could you not want ten extra years?

Beckett: Well, one thing I've learned is that you never know how much time you have. And if I thought I had more, I just might end up wasting it.
My situation was no way similar, as you probably already surmised. But Beckett's final line nailed it: If I thought I had more time, I just might end up wasting it. I did, and I ended up doing what she feared.
Of course, even if I didn't gloriously procrastinate, my application could have gone either way. Either I got the style or I didn't, right? Still, the briefs included article samples that passed their rigorous editing protocols. I could have paid more attention and improved my chances.
Then again, there's no use crying over spilled milk, is there? Besides, it isn't all that bad. The experience has taught me that I have ways to go to become a better writer and that procrastination isn't going to get me any closer to my goals.
What I intend to do now
I'll be printing the rejection letter and taping it where I am sure to see it every day – to remind me that time waits on no one, that I can do better if I put in the effort, and that if I'm to fulfill the expectations I laid out when I took on WAHMing full-time, action is what I need, not excuses, not hollow promises, even when they're made just to myself.
Image credit: Stuart Miles | FreeDigitalPhotos.net
The following two tabs change content below.
Maricel Rivera is a freelance writer, editor, and marketing specialist. Her freelance writing career spans over ten years, starting out as a fiction writer in the early 2000s. She has already written on topics covering business software and online marketing.
Latest posts by Maricel Rivera (see all)