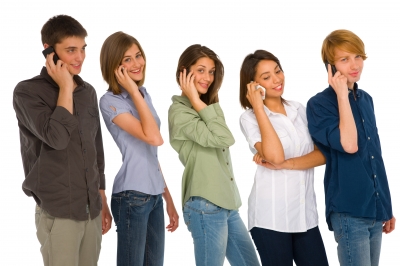 One of the blog's archived posts got an angry comment from a certain Jayne whose website address doesn't exist and whose email address is probably fake. I checked to see if the same comment has been left on other sites. Since it has not been, I assumed a live human being really went out of her way to call me out on what she perceives is my idiocy.
Below is the comment:
Why the f**k are you using "he" as gender normative? You are a f**king writer and a woman! Have some self-respect. This is the 21st century, and ALL LIFE IS NOT MALE. IDIOT.
Note: Spelling and punctuation errors have been corrected for better readability. I also replaced some letters with asterisks. Words in all caps are the commenter's.
I didn't publish the comment due to one of the following reasons:
I only publish comments from people who don't spam.
I only publish comments from people who express their disagreement without having to resort to vulgar words.
This is my blog, and I believe I have every right to filter the comments I receive.
But why, you might ask, did I even create a full-blown post about it?
It's because I believe we can learn a thing or two from this scenario.
He or she? She or he? Or it maybe?
English is what it is. Whether we like it or not, we're stuck with a language that doesn't have a gender-neutral pronoun that is singular, which is why some people use "he/she" or "s/he" or the "singular they". "It," maybe? It works for animals and other asexual beings, right? It doesn't fit, particularly if you're talking about humans. As a matter of fact, to refer to a person as an "it" is generally offensive.
So why do I still use "he" for gender-neutral instances?
It is confusing, sure, but grammatically speaking, it's correct, I believe. "She" can be used in its stead, of course, but since there is really no standard to reference, either of the two are still acceptable. Historically, "he" was regarded as gender-neutral.
Some people are pushing for the usage of "thon" and "ze" for gender-neutral cases, but as far as I know, these haven't been made the norm yet. (Please correct me if I'm wrong.) For the record, however, I sometimes use "they" even though, in my opinion, it sounds weird in a sentence that only refers to a single person. And if you take time to look at other articles I've written, I also made use of "he/she."
My message to Jayne
Jayne, if you're reading this, thank you for pointing that out. But you could have worded your message in a way that wasn't meant to offend or degrade me. (Know, however, that words can cut, maim and torment only if we allow them to.)
Yes, I'm a writer and a woman. But using "he" to represent both a man and a woman doesn't threaten me. Nor does it, in any way, diminish my self-respect. Not because I see myself beneath (or above) any man, but because I'm confident in the belief that I am worth something, regardless of my gender. Then again, this isn't about me, right? Or is it?
And yes, I understand this is the 21st century, and only somebody from some unknown planet would think that all life is male.
You got your point across, but please, for your sake, don't be too hateful. Karma is a life force we spread into the world. The law of attraction has its proponents, and not for nothing.
For other readers
For those who don't consider themselves male or female, please know that my usage of "he" for gender-neutral cases isn't meant to offend any of you. I am but using a method that I honestly believe is acceptable. But I may have to revert back to using "they" or "he/she" from now on, just so we stay neutral for neutrality's sake.
Related reading:
Image credit: Image credit: Ambro | FreeDigitalPhotos.net
Any thoughts on the above post? Share them in the comments below, and let's talk. Please know, however, that we don't tolerate hateful remarks in this blog.
The following two tabs change content below.
Maricel Rivera is a freelance writer, editor, and marketing specialist. Her freelance writing career spans over ten years, starting out as a fiction writer in the early 2000s. She has already written on topics covering business software and online marketing.
Latest posts by Maricel Rivera (see all)