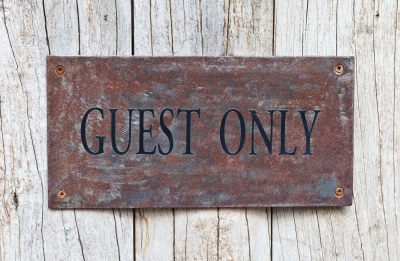 This post is in reaction to a discussion over at Estine Muki's blog.
Remember when Jackie Chan was rumored to be dead? Or how Justin Bieber already died three – or is it four – times? Turns out these two are still well and alive, and going about their lives in their usual celebrity flair. Justin Bieber, as a matter of fact, is creating so much buzz (for the wrong reasons, unfortunately) that he's being petitioned out of the U.S.  and his green card revoked.
And now this – guest blogging for SEO is done, according to Matt Cutts of Google's web spam team.
Now, I'm not saying Matt Cutts is starting another death hoax. He's Matt Cutts, people. If he says guest blogging for SEO is done, then, it's got to be done, right?
Uhm, yes and no.
Pretty bold statement from somebody who doesn't even have Google connections, huh?
Allow me to elaborate.
First, what is SEO?
You probably already have an idea what SEO is, but just so we're on the same page, let's define SEO. SEO stands for search engine optimization. When you optimize a web page for search, the aim is to get first page ranking. People normally don't browse through pages and pages of search results, which is why those that don't rank well don't get much search engine traffic.
Now, there's ethical and unethical SEO. Ethical or white hat SEO is when you abide by the rules, like create content for human consumption instead of the search engines. This is a long-term SEO strategy. After all, content is the accidental reason the Internet came to be, right?
Unethical or black hat SEO, on the other hand, is comprised of more aggressive optimization techniques, like spamdexing, which has largely been curbed to date, thankfully. Even though black hat SEO practitioners realize their sites can be banned from the search results, they don't care. They want short-term results, period.
Granted there's indeed gray hat SEO, which some experts don't acknowledge the existence of, the bottom line remains the same: There's good and bad SEO. There's frowned upon and recommended SEO. Therefore, saying that guest blogging for SEO is dead is a bit misleading.
What is dead for sure is spammy link building, whether that's through guest blogging, blog commenting, anything.
Is guest blogging for backlinks bad?
Not necessarily.
A hammer is a tool that can both build and kill. So if a hammer has been proven to kill somebody, saying that all hammers are murder weapons is false.
There's good link building, and then, there's bad, too.
If you leave comments in blogs for traffic and relationships, then, that's good. Building links for search engine ranking isn't all that bad, too – as long as you're not obtaining them illegally.
How exactly has guest blogging become spammy?
There are blogs that have been created for guest posts, and then there are businesses looking to boost their link profile. Without an audience, a blog cannot be a traffic source. With a social media following that's almost nil, relationships cannot be made, which leaves us to think that guest blogging on mediocre blogs is done solely for link building to game the search engines.
This is where things become spammy, and Google hates spam.
One solution is to no-follow all outgoing links, but that won't be fair to those who truly deserve the mention. If you're a blogger or publisher, the best approach is to practice discretion when linking out.
Will you still guest blog if a link isn't guaranteed?
If you're guest blogging to pollute the already polluted Internet with low-quality articles to obtain links and strengthen your brand's link profile, your days of glory are, unfortunately, numbered. But if you're guest blogging for targeted traffic, better brand visibility and authority that you'd be willing to write guest blog posts even without a link back to your site, carry on. If it's any consolation, know that co-citations carry some weight, too.
My verdict
I say that guest blogging for SEO is not dead. But don't quote me on that. Do your own research just so you know what you're doing.
What I'm positively certain about is this: As long as there are people trying to game the search engines, there will be spammers looking to gain SERP visibility as quickly as they possibly can. With Google's imminent crackdown of guest blogging for backlinks to game the search engines – I hope I emphasized that enough – extreme caution is warranted. You don't want your business any long-term harm that will take way more money to undo.
As you build your brand through QUALITY guest blogging that readers love to read and share, the search engines will notice and award you that search engine visibility you've always been aiming for.
Image credit: PinkBlue | FreeDigitalPhotos.net
The following two tabs change content below.
Maricel Rivera is a freelance writer, editor, and marketing specialist. Her freelance writing career spans over ten years, starting out as a fiction writer in the early 2000s. She has already written on topics covering business software and online marketing.
Latest posts by Maricel Rivera (see all)