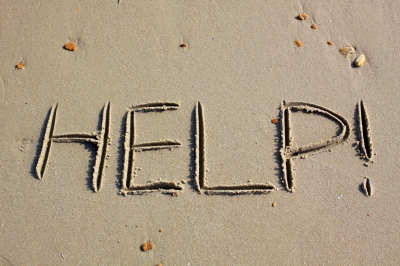 Note: I changed the original title of this article to a G-rated one because there's a chance my eight-year-old son may see it and ask: "Mama, why are you writing bad words?" I definitely would have trouble answering that.
I'm a technical writer. At least, that's what I think I am. (Fake it 'til you make it, eh?)
I write about software. I write to sell software. And sometimes, it just sucks to, all of a sudden, not know what to write about when I've been writing the same stuff for almost a year now.
You'd think the moment I open up MS Word to start typing, the words should flow seamlessly.
Wrong.
OK, so there are days when that is true. But most days, it's the exact opposite.
So what do I do to get things done?
I write for another blog – this blog or my other blog, or simply write freestyle. Because whenever I start ditching the "technical" and switch back to being the plain old me telling a story, the words start flowing.
And when the words start to flow, for some reason, they just keep flowing until I'm done for the day. Yes, believe it or not, including an article or two about software.
My unsolicited advice
So for those of you out there that are stuck and battling writer's block, waiting for inspiration won't cut it, especially if you're being paid to write and meet stringent deadlines. Freestyle writing (I call that doodling) has worked wonders, not just for me but for many others in similar situations.
And if you want advice on how to become a better writer, take this from Copyblogger.
If that doesn't bring home the bacon, let's try this one (warning: long post coming up), one takeaway being this line: "Keep writing shit, stupid."
Image credit: Simon Howden | FreeDigitalPhotos.net
The following two tabs change content below.
Maricel Rivera is a freelance writer, editor, and marketing specialist. Her freelance writing career spans over ten years, starting out as a fiction writer in the early 2000s. She has already written on topics covering business software and online marketing.
Latest posts by Maricel Rivera (see all)