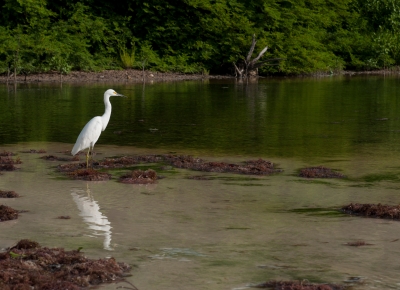 To try to control all the small parts of (something, such as an activity) in a way that is usually not wanted or causes problems
The above is Merriam-Webster Online's definition of the word "micromanage."
I don't particularly relish being on the shorter end of the micromanagement stick. I see myself a self-starter, and being micromanaged kills my drive, creativity and motivation. It hampers me from reaching my full potential. It upsets me to the point of immobilization, which can be catastrophic for time-sensitive projects.
Come to think of it, how can you properly work when you get messages from your client asking you for updates every hour of the day, or perhaps giving you instructions down to the tiniest detail, such as which brand of graphics tablet to use?
Lucky for me, I'm not one of a kind. Most freelancers I know feel the same way. So, if you're new to freelancing, know that you might have to contend with a micromanaging client one day, too.
What to do? What to do?
As a freelancer, a client who looks over your proverbial shoulder every chance he gets is going to be a problem. That being the case, the obvious and easy way out is to get upset and throw in the towel. And darn, it will even feel good and liberating to punctuate the relationship, or lack thereof, with a few snide remarks of your own.
But before you give in to the temptation, here are some things you might want to consider:
Yes, there is a "why"
While the last thing you probably want to be is in your micromanaging client's shoes (you wouldn't want to be the same person who drives you up the wall, would you?), remember that there's a reason he's doing what he's doing, and it can be any one of the following:
Micromanagement is the only management style he understands.
His boss micromanages him, too.
He's a control freak.
He doesn't trust that you'll do a good job.
He believes the only way a project will ever succeed is through his constant intervention.
He feels some sense of job or knowledge insecurity, which he thinks can be compensated by sweating the small stuff.
Related reading: Dealing with a Micromanaging Boss or Client
Arm yourself with the "what"
Sometimes, the reason is too evident to ignore; sometimes, not. But whether or not you get down to the root of the micromanagement issue, here are some things you can try implementing:
If the reason behind the micromanagement is because they haven't been involved in a similar type of project before, assure them that you know what you're doing by helping them understand the entire process. Providing references and examples of similar projects you have successfully delivered in the past can also help.
Establish some ground rules.
Once you've explained the process, establish some ground rules, including the frequency of updates and the extent of your client's involvement in the nitty-gritty of the project.
While committing to excellence is something that's required of you as a freelancer for every project you work on, this is especially paramount when dealing with a micromanager. Once it has become evident that you are strongly committed to exceed expectations and that you can be trusted to deliver outstanding work on time, he may learn to relax and bug you less.
Give them constant updates.
Deadlines are stressful, that's for sure, considering that variables beyond your control may crop up at the wrong place and time. Of course, by all means, stick to your deadlines, if you can. If you can't, particularly if it's too tight to begin with, give your client constant updates, such as which particular part of the project has been done after the first week and so on. This way, your client has a clear perspective on the project's overall progress.
You know what they say about honesty. Yes, it's still the best policy. If your client's managing style is getting in the way of project delivery and execution, let him know. If it's hampering your creativity, be honest about it. Then again, no matter how fed up you already feel about his meddlesome ways, be tactful. You don't want to burn bridges, right?
Related reading:
Conclusion
There are various types of clients who hail from the "highways of hell." A micromanager is just one of them. Understanding there's a reason why they're who they are can go a long way in ensuring you establish a better working relationship with them. It pays dividends to implement the above suggestions before you decide to quit and utter hurtful words you may regret later.
However, if push comes to shove and nothing seems to work in your favor, keep in mind, whatever they do, whatever they say that totally upsets you, it doesn't make you a lesser freelancer.
Image credit: artur84 | FreeDigitalPhotos.net
The following two tabs change content below.
Maricel Rivera is a freelance writer, editor, and marketing specialist. Her freelance writing career spans over ten years, starting out as a fiction writer in the early 2000s. She has already written on topics covering business software and online marketing.
Latest posts by Maricel Rivera (see all)