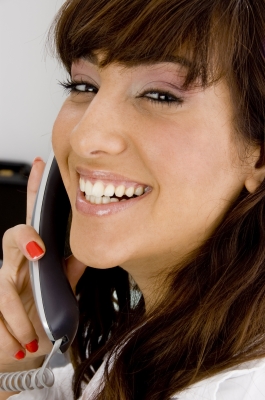 Anyone who's engaged in business recognizes the power of effective marketing. Without marketing, there likely is no success. As business pundits love to say, marketing is the only activity that's healthy for the bottom line. The rest are nothing but expenses.
When we think of marketing, we think of banners, billboards, television ads, radio spots, paid reviews on high-traffic blogs, web content distribution, white paper, the whole nine yards.
As a freelancer, doing a fair amount of marketing for the services you offer can generate astounding results.
Growing your client base through word of mouth
There is one marketing tool that has been proven to be just as effective, if not more: word of mouth.
To witness word of mouth in action, you really don't do anything more than deliver an excellent job and go the extra mile whenever the opportunity arises – fundamentals that businesses engaged in customer service already have memorized by heart, which, if you think about, is just about any business out there.
Now, when I say word of mouth, I'm not really talking about the technical aspects of word-of-mouth marketing, or WOMM.
I'm talking about the clients you get as a result of referrals previous clients send your way. This speaks to the kind of service you provide and the level of commitment you afford each and every project.
The moment you end up with a highly satisfied client, the chances of you expanding your client base becomes greater. Whenever you do a job that far exceeds expectations, the likelihood of somebody speaking on your behalf while putting his/her own reputation on the line materializes.
This, of course, is never a bad thing for your business as, based on my experience, great clients can only get you clients that are as great, if not greater than themselves.
Conclusion
Bottom line, deliver a great job and create one happy client one project at a time. One way or another, word of mouth will take its natural course.
Image credit: imagerymajestic | FreeDigitalPhotos.net
The following two tabs change content below.
Maricel Rivera is a freelance writer, editor, and marketing specialist. Her freelance writing career spans over ten years, starting out as a fiction writer in the early 2000s. She has already written on topics covering business software and online marketing.
Latest posts by Maricel Rivera (see all)