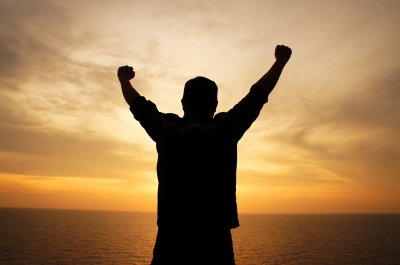 Many people I know didn't start out as full-time freelancers right out of the gate. Most of them started their freelancing careers as side hustles, some as hobbies that blossomed into money-making ventures.
This makes a lot of sense because freelancing, unfortunately, isn't for everyone. And diving into the freelancing pool without first testing the waters, like knowing if you have what it takes to survive without a regular paycheck and the other fringe benefits associated with a full-time job, is a risky proposition – particularly if you're a sole breadwinner and without ample financial cushion to fall back on when the going gets rough.
While freelancing seems like a modern-day career aspiration due to the lure of time and location independence, including freedom from a micromanaging boss and long hours of commute, a freelancer has to possess certain characteristics to make it big.
Here are five of them:
#1. Being results-oriented
Freelancing isn't like a regular job where you "show up and get paid." Admit it, about half the time you spend at work is unproductive work, and you still get paid for it. In freelancing, showing up is just half the battle. Delivering results is what clinches the deal.
#2. Time management
Freelancing is a business, and running a business isn't necessarily a walk in the park. With the many things on your plate (deadlines, marketing, taxes, health insurance and other statutory contributions, business permits and everything else needed to comply with the law, among other things), you need to know how to properly manage your time.
That includes learning how to stay away from distracting online activities like spending too much time on social networking sites and keeping your email open the whole time.
#3. Communication skills
Freelancing can mean constant back-and-forth between you and your client even before you start a project. Of course, things have to be crystal clear (the scope of the project, your client's expectations, due dates, rates, and more), or you risk wasting your time and energy if you're not 100% sure what you're getting into.
Also, as the work progresses, you will have to keep your client apprised. (In my experience, even if they don't require that you send them updates every now and then, clients appreciate knowing what you're doing rather than guessing.) If delays are to happen, you should be able to properly communicate that as well, and in a timely manner.
#4. Marketing skills
Most writers I know, myself included, suck at marketing. For a business to make money, however, marketing is a must, unless you already have a steady stream of clients lining up to pay for your services. Otherwise, to find paying clients, you need to market, market and market some more.
#5. Tenacity
Last but definitely not least is tenacity. Freelancing is not for the faint of heart. If you give up at the first sign of difficulty, you're likely not going to get past the first base. Freelancing isn't easy, especially at first. If you want to succeed, aside from knowing what you're getting into, you have to be willing to put in the time and effort to make it to the top of the freelancing ladder.
Many of life's failures are people who did not realize how close they were to success when they gave up. – Thomas Edison
The above is not an exhaustive list. If you have other characteristics you think are important to succeed as a freelancer, please share them in the comments below.
Image credit: suwatpo | FreeDigitalPhotos.net
The following two tabs change content below.
Maricel Rivera is a freelance writer, editor, and marketing specialist. Her freelance writing career spans over ten years, starting out as a fiction writer in the early 2000s. She has already written on topics covering business software and online marketing.
Latest posts by Maricel Rivera (see all)