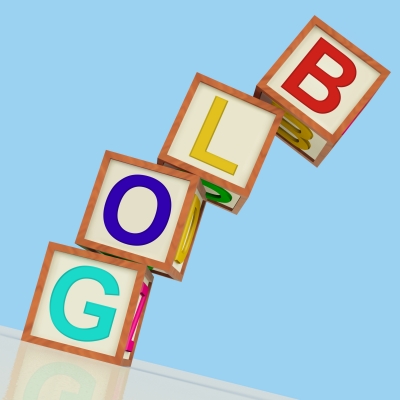 Each and every company is different. With that in mind, it would make sense that each and every company blog would be completely different. Because of variations in offerings, services and products, even in brand messaging and values, the content shared on one blog should never have anything in common with content shared on a different one. Right?
Maybe not.
Just like great films and literature of the past, where stories may vary, successful blogs have something in common — an underlying post structure that, when specifications relating to products and services are removed, could actually look quite similar. That's right, a blog belonging to a construction software company could look an awful lot like the blog for Leapfrog.
Not sure how or where this is going? Keep reading. It's all about the architecture.
1. The "Get to Know Us" post
Customers come to blogs for one reason: to learn more about companies that they want to do business with or would like to do repeat business with. It's about investigation and discovery on some levels. That's why introductory, about us, team member, mission and vision posts are so important.
These posts allow customers and potential customers to learn about what's at the core of your brand and what drives it forward. They allow the opportunity to build relationships based on mutual interests and shared values. Take the time to consider whether or not visitors to your company blog have the opportunity to really learn about what's under the services or products your brand provides. If not, start a series of "get-to-know-us" posts right away.
Related reading: Ten Elements Every Company Blog Should Have
2. The "Real Life Example" post
Sharing about your company, your team and what drives you is important, but providing real life applications is just as necessary. This can come in a variety of forms: testimonials, examples of your products being used by other businesses if you're a B2B company, or photos of your product in action.
The point of a blog is to relate to your customers and potential customers. You want them to be able to envision themselves using your product — it's a basic tenet of marketing. Allowing readers to put themselves in the position of a customer creates a need. Your company exists to fulfill that need. This is a way to drive traffic to specific products and to your site in general.
3. The "Call to Action" post
It's important to give a little background on this. Calls to action are essential for encouraging blog visitors to move in one way or another. It should be your goal as a company to drive traffic to your site or take another specific action. This is where a call to action comes into play.
While it's not a specific post-type that stands alone, a call to action, even something subtle at the end of a blog post, provides resolution and an idea of what to do next. This call to action could include visiting your company website, checking out a product, or referring a friend to your site. It should vary from one post to the next. Traffic drives sales. Giving direction to drive that traffic is one way to see real results.
4. The "Promotion" post
Customers want to know that brands take care of their frequent visitors and reward repeat customers. Your blog is one way of doing this and making it public.
Think about special offers, coupon codes and sales that you could offer to your blog readers. Make a big deal out of whatever you do offer and publicize it frequently. Better yet, offer special deals and discounts on a regular basis. Rewarding readers is one way of showing that they matter to you, and that you'll do what you can to keep them happy.
Further, it's important to recognize that sales and promotions are an excellent way to drive traffic that leads to conversions. Conversions is where your brand makes money.
5. The "Guest Blog" post
Writing blog posts on a regular, consistent basis is a way of showing your brand's personality and creating consistent messaging. But, it can also get dull. Sometimes, a change in the routine is exactly what's needed for providing a traffic boost.
Guest blog posts are the ideal solution. By inviting someone related to your industry or otherwise relevant, you'll mix things up a little bit, providing new perspective for your existing readers. Better yet, you'll increase your readership potential in big ways. If a guest blogger writes something for your site, they'll want to share it with their readers. This will bring in new, fresh traffic.
To make sure it's a successful endeavor, be sure your call to action links to a special offer or otherwise important page. This prominence will help to the odds that your guest blogger's readers will become regular readers of your own.
Creating a company blog doesn't have to be guesswork. It also doesn't require reinventing the wheel. It's about looking at common blog archetypes and incorporating those posts into your own strategy on a regular basis.
Not sure where to start? Consider working with an experienced freelancer who has written for other company blogs. This frees you up to focus on other important operations while ensuring your site receives ongoing attention and visits.
A blog is essential for driving traffic to your site and to making conversions more likely than ever. Follow the ideas above to make sure your site receives the attention your company needs while driving the revenue that allows for long-term growth.
Image credit: Stuart Miles | FreeDigitalPhotos.net
The following two tabs change content below.
Kayla Matthews is a workplace productivity blogger and writing enthusiast. You can read more about blogging, productivity and work at her blog,
ProductivityTheory.com
.
Latest posts by Kayla Matthews (see all)