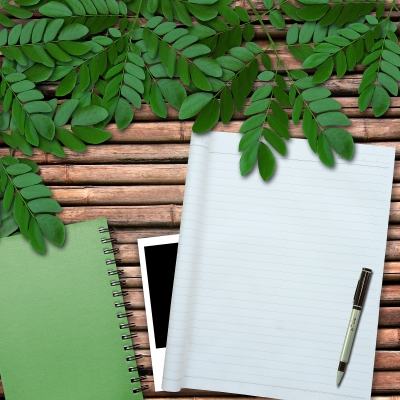 Writer's block is a real thing. You sit down to write, and the ideas just seem to disappear. Get rid of those moments, and don't offer any excuses, by using one of these never-fail formulas for writing and crafting your latest and greatest blog post.
The key to all of them? For one, most draw from your own experiences, and two, they help you have fun with your writing.
#1. "Best of" + your observations/experiences
Everyone loves a positive spin on the world. That's why articles and blogs with positive emotions/reactions often have a better chance of going viral than Debbie-downer posts.
"Best of 2013" posts: For starters, reflect on the last year and things you've observed or experienced personally. This doesn't necessarily have to mean it's a list of restaurants that opened in 2013. Rather, you could feature restaurants you dined at in the past year, and why the meals there were so memorable. You can also add a year to your blog post title to reflect on, say, the best fashion statements of the 90s.
Best resources: "Best of" posts can also be a resource of sorts. Just remember to cite your sources and never ever plagiarize.
#2. General subject + compare it to something random
Get creative with your blog posts by linking your subject to something someone wouldn't necessarily think about when they think of your subject. For example, an article titled "Dancing, Like Editing, Takes Practice." Your readers might say "Huh," at first and then they'll click to read how in the world you compare the two.
#3. "How to" + active verb + master something in your industry/business
Tutorial or how-to articles are highly popular across the web, and the possibilities are endless. From topics like "How to Master the Art of Writing" to "How to Fix Your Clogged Toilet," you'll be providing useful content that you're drawing from your own industry experience. Also, by using an active verb, rather than a passive one, it's easier to engage the reader.
#4. Something you saw today + catchy adjective + "How to" in front
Put a spin on the how-to list by drawing from your own daily experiences, no matter how random. These how-tos may not be as informational as suggested above, but they give you a chance to be creative and have fun. Some examples include, "How to Catch a Cab in Style," or "How to Supercharge your Lackluster Workout."
#5. Number + list of something interesting/informative
Lists are at not only easily digestible, but they're also evergreen, meaning they can draw readers to your site even years down the road. People know what they're getting when they click on your post, too. You can do travel pieces like "10 Things to Avoid when Visiting [City]," which is different than a "must-see" list.
You can also make the posts educational, such as "15 Reasons It's Important to Edit Your Work," and the post could talk about everything from how invaluable proofreading services can be to an explanation of the different editing styles.
#6. Something in the news + your opinion
Controversy breeds conversation. Make your articles timely by talking about something in the news, and then make it your own by sharing your opinion. Just be sure you have good reasons and research to back up your claims. For example, "Why the Zoo Who Kicked Out the Breastfeeding Mom Was Right" will stir a lot of emotions, both positive and negative, meaning you need to be ready to defend your position.
#7. Compare two different experiences + life lessons
Once again, draw from your own experiences, but make it new and refreshing by comparing two things that are seemingly unlike. To write an article like "How Babysitting Prepared Me for College," for example, first, brainstorm a list of the ways the two are similar, and then draft your article from there.
#8. Recap + something you saw that will interest others
A recap can cover just about anything, whether it's a music concert you attended or something you simply saw while walking down the street. You could even recap a conversation you had with a friend. As long as it tells an interesting story, it could easily be content for your next blog post. Some ideas may include a recap of the trials and tribulations you experienced when moving to a new city, or a recap of a cooking class you attended.
#9. Review + a product/entertainment/event
Reviewing takes recapping a step further. You'll still be recapping an event or an experience, but you'll also be injecting your personal opinion into the piece. Did you love or hate the latest book you read or the latest movie you saw? Share that on your blog. Other review pieces could be about a new product you found that you think the whole world should know about.
#10. Reflect on a past experience + life lessons still pertinent today
Think of these blog posts as personal essays. Reflect on your life for an interesting story, and share why that story sticks with you even today. Not only will you be sharing a great story with your readers, but you just might inspire them, too.
With these formulas for brainstorming blog post ideas, you'll never run out of clickable topics to write about.
[Note from Maricel: Need more blog post ideas? Matt Banner has more.]
Image credit: creativedoxfoto | FreeDigitalPhotos.net
The following two tabs change content below.
Kayla Matthews is a workplace productivity blogger and writing enthusiast. You can read more about blogging, productivity and work at her blog,
ProductivityTheory.com
.
Latest posts by Kayla Matthews (see all)