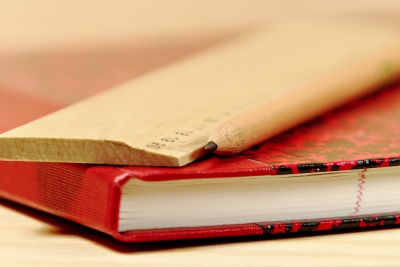 When your work involves tons of research, writing, fact-checking, cross-referencing and collaboration, sometimes, you can get stuck on information overload. What you don't want to happen is to end up wasting precious time sifting through multiple categories of data in order to try and piece together a coherent picture out of it all.
Add to that your other daily tasks that you need to manage, and you might end up becoming a good candidate for analysis paralysis.
Organization
Some apps that have helped me get things done are ColorNote for organizing my day-to-day tasks and Evernote for creating an outline for my article ideas, as well as formulating my more mid-term and longer-term goals. Byword also helps me with managing my files. I shift from phone to laptop to desktop depending on where I'm working.
What I used to do to keep my files intact is to transfer via Google Docs that I can access and edit wherever I am. However, my desktop utilizes a different word processor, so does my phone, and so does my laptop. Byword solves these discrepancies and makes editing via multiple mediums much easier than having to convert from one medium to another via Google Docs or attachments.
Research
As you fall into the endless vortex of free information that is the World Wide Web, navigating through various sites to gather information can sometimes suck your focus away from you. So I use apps like StayFocused and Strict Workflow to help me monitor my time. These are apps that regulate your usage per site and per browsing/scanning session by setting time limits on every page or site you visit.
This pressures you to make sure that you make more prudent use of your research time. There's also the very handy app I have in my phone, Pocket, that I use to store some online content that I then file for further reading while on the road and there's no Wi-Fi or strong-enough mobile Internet hotspot available.
Collaboration
Previously, my working partner and I collaborated on "cleaning" our articles via shared files on Google Docs. Synchro Edit has allowed us to edit articles in a more synchronized (and organized) manner. We each have our own Google Docs page, and it can get confusing sometimes, especially when multiple uploads happen.
Writing and editing
I use Writer for writing whatever comes to mind, mostly personal, internal racket I need to get out of my system and on to a word processor to help me move on and function more clearly – a mental detox of sorts.
Another online service I also found particularly useful is Wordcounter, as I have this ironic condition of being deathly sick of redundancies and repetitions and yet chronically prone to making these very mistakes in my writing. Wordcounter helps me monitor and modify these visual imperfections.
Conclusion
Decluttering, planning and compartmentalizing are just some of the phases in optimizing your work management. The next phase, and usually the most difficult, is sticking with the plan, going through with it despite setbacks, and still finishing right on the dot.
Sure, technology has given us more work to do and with faster speed requirements to get that work done, but with all the productivity apps now available, it certainly doesn't lack in also giving us the ability to achieve more at a quicker, more prolific rate.
Image credit: dan | FreeDigitalPhotos.net
The following two tabs change content below.
Hazel Mae Pan
Hazel
is a full-time researcher and editor for a multinational financial firm. She is also a freelance researcher and writer with more than 10 years of professional and competitive writing experience. Technology, psychology, aesthetics, music, economics and finance are among her professional and literary interests.
Latest posts by Hazel Mae Pan (see all)