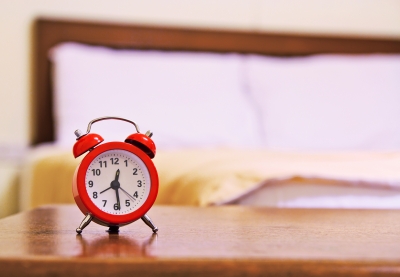 You know you've got some serious writing to do. But for some reason, you'd like to do something else other than writing. Yesterday, you've already done the same, and if you're not getting that butt off the couch or those fingers punching the keys in record time, you're sure to lose a client, your biggest to date.
Does this sound like you?
It certainly sounds like me – today, of all days.
Motivation on an unusually cold Monday morning can be hard to come by, especially with a warm, welcoming bed just a few feet away. They don't call this "disease" Monday sickness for nothing, right?
But whatever happens, I'm not calling in sick today – not when I have zero paid sick days as a freelancer. (Okay, my full-time job entitles me to paid sick days, but those days are strictly for days when I'm really sick.) Besides, I'm armed with a few self-medicating techniques that have already worked in the past. All I need is summon their magic, and I should be off to a rolling start.
If you're still with me and haven't buried yourself under those warm blankets yet, here are the things I do to defrost an icy motivation:
#1. Do some stretching
Writing is like running. The same way a runner has to first do some stretching exercises before the actual run, writing anything under the sun – yes, anything at all – may help flex those writing muscles and get them warmed up for whatever it is you need to write about.
#2. Be alarmed by the alarm
Waking up without an alarm clock is ideal. But if your body clock is messed up from a myriad of things, like uneven sleep patterns, you probably need one to rouse you from sleep, particularly if you have an appointment to keep.
The same is true with writing. An alarm clock can jolt you out of the hazy fog clouding your brain as you begin your day. While warming up, write in 10-minute intervals, or whatever you think is ideal. The jarring, stressful sound of the alarm clock may just be the wake-up sound your brain needs.
A word of warning, this may not work for everyone, particularly if an alarm clock is not your thing. But if you don't have a better idea, it's worth a try.
#3. Let the games begin
There's this thing they call "gamification." Gamification, according to the online Oxford dictionary, is the application of typical elements of game playing (e.g., point scoring, competition with others, rules of play) to other areas of activity.
Because writing is not like an app I can connect to Facebook where my friends and I can engage in friendly competition, what I do is challenge myself to get up and write. And if I succeed at reclaiming that much needed motivation, I give myself a reward – like some actual game time or my favorite snack.
#4. Look at the pile of bills
There's probably no better motivation than knowing you'll screw up your financial life if you don't get out of bed to get some writing done. Surely, the idea of foregoing your creature comforts because of a lost client isn't all that savory.
#5. Stretch those muscles – and I mean the real muscles
Get some chores done, or go outside and walk the dog. Run those errands you failed to accomplish yesterday. Put on your running shoes and jog for a mile or two. Exercise can do wonders, not just for the body but for the mind, too.
#6. Locate your dream on that board
If you haven't yet created a dream board, it's not too late to assemble one. Every morning, no matter how lazy you feel, make it a habit to look at it for a few minutes. Knowing if you don't already make a move, you're nowhere near accomplishing your dreams.
Do you have any tricks up your sleeve to kick your sleepy motivation into gear? Share them with us in the comments below.
Image credit: Feelart | FreeDigitalPhotos.net
The following two tabs change content below.
Maricel Rivera is a freelance writer, editor, and marketing specialist. Her freelance writing career spans over ten years, starting out as a fiction writer in the early 2000s. She has already written on topics covering business software and online marketing.
Latest posts by Maricel Rivera (see all)