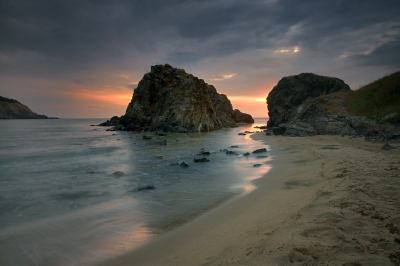 It happens to a lot of freelance writers.
You have content assignments lined up. You go on to create a schedule, but instead of sticking to the schedule like a fly on its nemesis, the all-mighty flypaper, you end up doing other things – click on links shared by friends on Facebook, browse blogs that have nothing to do with what you're supposed to be doing, play mobile games, and the list goes on for miles.
At the end of the day, nothing that needs to be done gets done, and that feeling of failure takes over. And the blaming game begins:
My creative juices aren't flowing.
I need to read more.
I don't have time.
I haven't written enough on the subject. I need to do more research.
I need to go back to school.
I'm not an expert.
The chores are waiting.
I deserve the break.
I need the time to relax.
Common sense has been eluding me lately.
My mind is all but flying to the moon.
Takeaway:
Distractions come in all shapes, sizes and forms. And while some distractions lead to good things, most others are nothing but excuses if they're the reasons we're not getting ahead in our life goals.
What's not so sweet about what's supposed to be sweet
There's this bad habit that I can't seem to shake off. I've tried once to get it off my system. I won the battle, at first. But it came back to plague me with a vengeance. I'm talking about my addiction to Candy Crush.
I successfully uninstalled the app from my mobile device. A few days later, I was downloading it from Google Play again. What's worse, nowadays, a day doesn't seem complete without me spending a few minutes that oftentimes stretch to hours zapping those candies, chocolates, candy-bombs, and what-have-you – time that I could have spent doing productive work.
Pathetic, I know.
But if you've been through a similar experience, you probably know the feeling. Unfortunately for me, that time I can never get back again. I can only hope that tomorrow is another day.
Takeaway:
Did you see what just happened there? I was trying to find an ally by saying "… if you've gone through a similar …", which I already know I have. What I was really doing was justifying my behavior.
And then, this: "I can only hope tomorrow is another day." Of course, tomorrow is another day! What am I thinking? What I should be doing is resolve that tomorrow there will be no more Candy Crush for me, and for good.
It starts with baby steps
All work and no play makes Jane a dull girl.
Sure. I get it. I know at least one person out there who will tell me that I'm being normal after a hard day's work. (I believe I haven't hidden the fact that I still hold a 9-to-5.) But Tom Ewer, a successful freelance writer, started his freelance writing career in just one hour a day. (Go ahead and click the link and read for yourself what he has to say.)
Back already?
Good.
I thought I just lost you. 😉
If Tom Ewer can start a freelance writing business in just an hour a day, then there's always that one chance that we can do the same, right?
But he's a native English speaker!
He writes good.
He's got connections.
See? He's rubbing shoulders with the greats in the industry – the likes of Corbett Barr, Alexis Grant, Carol Tice, Ali Luke and Sophie Lizard!
Did I just read your mind?
Excuses, right?
Final word
Sometimes, it's about discipline. Sometimes, it's knowing your priorities. Most of the time, it's not taking your eyes off the prize. And sometimes, it's knowing how to listen to the sound of your own voice.
All these voices around me stop me, disable me, block me from listening to my own voice! – Nouf Alfadl
Image credit: prozac1 | FreeDigitalPhotos.net
The following two tabs change content below.
Maricel Rivera is a freelance writer, editor, and marketing specialist. Her freelance writing career spans over ten years, starting out as a fiction writer in the early 2000s. She has already written on topics covering business software and online marketing.
Latest posts by Maricel Rivera (see all)