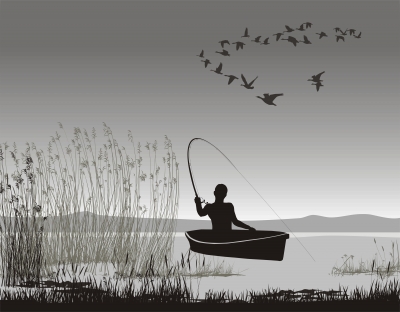 The morning I finally managed to publish my first ever blog post for The Sourcing Pen, I asked my husband to have a look at it.
"Skyscrapers will be a better fit," he said in three seconds flat.
He totally lost me there.
"You're a business and technology writer, not a fisherman."
Fisherman?
Where the heck did that come from? When I asked what he meant, he pointed to the image of the seashore at the very top of the blog.
I had to smile. Of course, he was right.
I chose the image because if there's anything that immediately relaxes me, it's water. Then again, the blog isn't about me. And keeping that image up there, just below the blog's name and tag line, probably won't speak much to what the blog is all about or what it aims to accomplish.
I didn't have to tell him that the image was temporary, that I planned to switch to a premium WordPress template as soon as I manage to get a license for one. Still, that exchange once again reminded me of the power of relevance.
In another scenario …
When my now thirteen-year old was nine years old, she was already a touch typist, eclipsing my touch-typing record of fifteen years. Now, of course, it helps that my teenager formally studied computers very early at first grade, and that she already was using a computer at home even before her first ever computer lesson.
After creating an under-construction page for the Sourcing Pen, I immediately showed it to her. Well, just to see how she would react.
She chuckled, "Ma, it sounds like 'Showtime!'"
What? 
"Your tag line, Mama, it sounds like you copied 'Showtime.'" That sent my high spirits plummeting from the topmost floor to the basement in a span of a heartbeat.
Mine: Your source, our pen, your story. (You probably already know that.)
Showtime's: Your show. Your time. It's Showtime!
How could I possibly have missed that? Ah, the power of crowdsourcing. Okay, maybe family-sourcing. 🙂
If you ask me now though, I'm keeping my tag line. Sorry, Showtime.
Image credit: Vlado| FreeDigitalPhotos.net
The following two tabs change content below.
Maricel Rivera is a freelance writer, editor, and marketing specialist. Her freelance writing career spans over ten years, starting out as a fiction writer in the early 2000s. She has already written on topics covering business software and online marketing.
Latest posts by Maricel Rivera (see all)