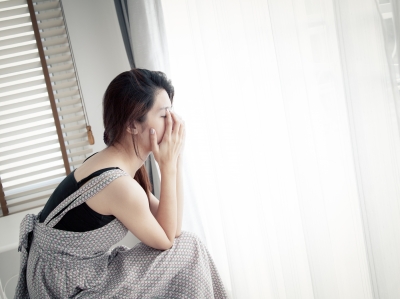 I'm out of the hospital already but still recuperating. So please be warned, below were my thoughts while in the hospital and stuck in a room with no Internet.
Thursday, October 10
It came when I least expected it.
I was doing what I've been doing for a while – juggling my time between family, full-time job and freelancing. The next thing I knew, I was down with a viral infection that got me tied up in a hospital bed for days that seemed like eternity.
To make matters worse, the hospital doesn't offer free Wi-Fi. And I'm not subscribed to any mobile data coverage from some Internet service provider. I've always known that I will one day need it, but because I also know one day won't be worth the monthly payments and a two-year lock-in period, foregoing the subscription is an easy decision to make.
Long story short, I am unable to do anything online, not even check my emails and inform my clients of the situation.
That perhaps is the best, if not easiest, way to kill an online business.
The silver lining
I hadn't been ill for a long time, and I hate every second that I'm tied to this hospital bed. But because I'm not about to be discharged soon, what with my platelet count going up and down like crazy, I have to find the silver lining in this otherwise unfortunate situation.
Between the bouts of headaches, fevers and body pains, and some semblance of bodily normalcy, it's a blessing that I have a good number of good books stashed in my tablet to make up for the down time.
At least, I'm doing something productive.
When it rains, it pours … and then turns into a storm 
Saturday, October 12
I've been here since Monday night. I feel better than when I first came here, a lot better. My platelet count is back to normal, so I was told. Thank goodness for that. The doctor, who came for his daily rounds shortly after noon yesterday, told me that since the fevers have stopped coming and going, and seemed to have decided to go away for good, he can have me discharged today.
The problem is that my insurance papers haven't arrived yet. And since last night was the fateful night Santi, the second typhoon for the month and the seventeenth or nineteenth, I've lost count, for the year, decided to unleash its fury in the form of howling winds and pounding rains, even by expedited courier service, the papers will probably not arrive today.
Trees have been uprooted, which explains the widespread power failure, and some roads, according to chatter in the nurses' station, are impassable.
My husband, bless his heart, volunteered to fetch the papers in Manila. He's going to have a hard time getting there, given the expected heavy traffic along the expressway. But that's tons better than waiting for the courier to do something it probably can't.
Okay, so my doctor just arrived. And instead of confirming what he told me yesterday, unfortunately, he came to say that my platelet count went down again. In other words, I'm stuck here until who knows when.
Gosh, I wish I can already take a bath. Maybe a good bath will forever banish this thing that's ailing me.
The takeaways 
Be always on.
It all boils down to common sense, right? If you're an online worker, it's just natural that you have to be online all the time, wherever you are.
In my case, I discounted the possibility of getting stuck in a situation where there is no Internet connection. I don't travel a lot. Besides, there is Wi-Fi almost everywhere now, if you think about it. Unfortunately, there isn't where I am now.
Get medically insured.
A lot of freelancers I know make the big mistake of forgetting about medical insurance. Yes, it can be a hassle, but it's essential.
A friend of mine had been freelancing for over a year before she got hospitalized for a bladder problem. At the back of her mind, she knew she had to also work on her health insurance, but never went on to do just that. End result, she had to pay for everything out of her own pocket, which sorely depleted her savings.
Take good care of your health.

That seems too obvious that it oftentimes gets ignored. Like you've already heard a million times, an ounce of prevention is better than a pound of cure. And even when you're young, you're not invincible. Sickness doesn't spare anyone.
If you lose clients because of a hold-up, it's not the end of the world. 
I have no idea what to expect when I get back. I've already instructed my computer-savvy thirteen-year old to send out emails to my important contacts, but given that they, too, have deadlines to beat and businesses to run, there's no telling where I stand in the overall scheme of things.
Maybe they'll cut me some slack, or maybe they'll don't. Either way, it's not the end of the world. Changes happen, whether we like them or not. The best we can do is to change as well when change occurs. Move with the cheese when the cheese moves, right?
Image credit: FrameAngel | FreeDigitalPhotos.net
The following two tabs change content below.
Maricel Rivera is a freelance writer, editor, and marketing specialist. Her freelance writing career spans over ten years, starting out as a fiction writer in the early 2000s. She has already written on topics covering business software and online marketing.
Latest posts by Maricel Rivera (see all)